On June 6, the Osaka Prefectural Police announced that 31 men and women between the ages of 16 and 20 , including a 17-year-old teenager from Osaka Prefecture, had been sent to the Sakai Police Station. from the Osaka District Procuratorate on suspicion of violating the traffic law ( joint dangerous acts, etc. ) for recklessly driving 19 motorcycles.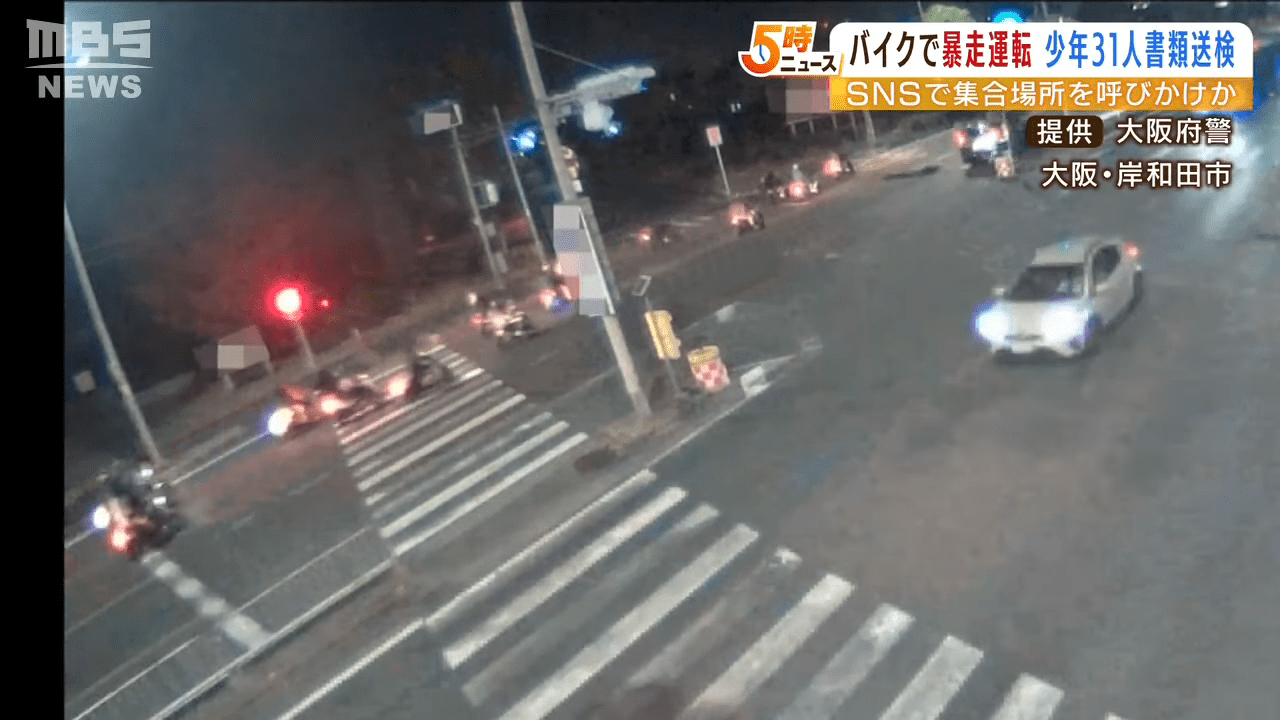 According to the prefectural police, all admitted to the charges and some of the 31 explained that they were influenced by the anime Tokyo Revengers , which is based on a popular manga in which the protagonist must join a gang of criminals and bikers to save a his girlfriend. " It was like in the anime, scary but fun ," commented one of the detainees.
The group of suspects allegedly set up a reckless convoy route around 2:50 a.m. on June 6 on Route 26 in Hou-Nishi-machi in Sakai city, stretching along several lanes as a group for about a kilometer and ignoring red traffic lights. The 31 were mainly high school students, who organized through social media and other means.
The news hit the comment boards in Japan, where it inspired opinions such as:
" The Influence of Media's Favorite Franchise ".
" They were too stupid ."
« Did they do it imitating the anime? It shows that the gang culture is already in decline or practically disappeared ».
" You might think that the otaku are making bitter excuses, but this is not the fault of the anime, but of these guys who were influenced by strange winds ."
« Tokyo Revengers has a negative impact on young people and the series should be suspended. Those may be the headlines for days to come ."
" It seems that the influence of television is greater than previously thought ."
« The Tokyo Manji Revengers are a biker gang, but there are very few scenes where they are seen riding as a group, only with friends they really trust. It's more of a power struggle to get to the top ."
Source: Otakomu || tokyo avengers