"Black Clover" is an anime that above all revolves around Asta and Yuno, that typical 'Naruto-Sasuke' style duo that competes to see which of them can become the new King of Wizards. But the truth is that "Black Clover "has a HUGE catalog of characters, and as for the feminine Noelle is unquestionably one of the franchise's greatest references. Therefore, it is not surprising that she is now the protagonist of a hyperrealistic version made by AI.
This is what Noelle would look like with a hyperrealistic art style, according to Artificial Intelligence
Without further ado, I leave you below with the illustration of Noelle that has been presented since @MySmartArts1 (a channel that, as its name reveals, revolves around creating art with AI):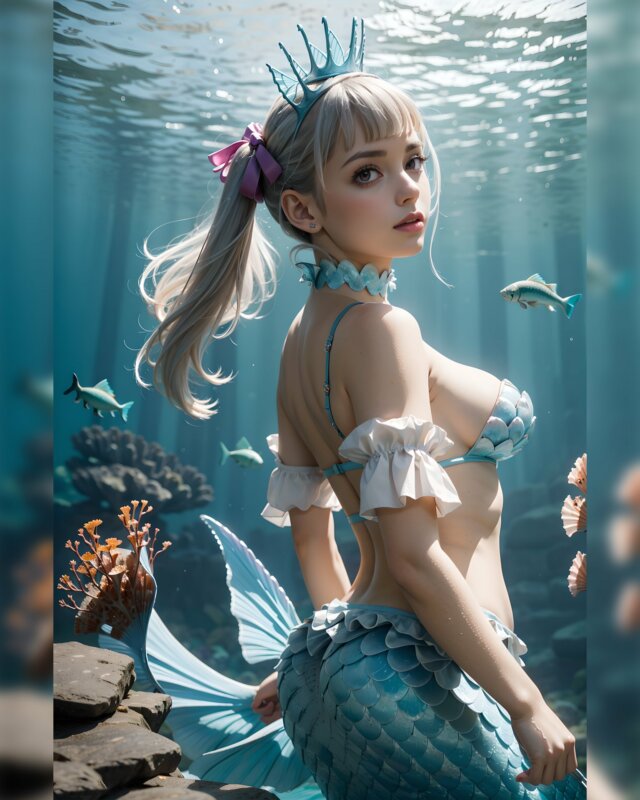 Gone are the times when we could enjoy "Black Clover" as one of those recurring works on the shonen scene. Although Yuki Tabata's story has been in its final stretch for some time now, The reality is that it has now been about 3 months since the most recent chapter of the manga was published. The author's accumulated fatigue and a change in the publication process has caused "Black Clover" to remain quite outside the international scene, and therefore seeing things like Noelle's transformations are something out of the ordinary.
Even so, multiple leaks suggest that The "Black Clover" anime, on the other hand, could be preparing its return for some point next year. As of today there is nothing confirmed, and of course if it happens it would be more for the second half of the year. That said, in the following article you can find the most interesting of what was said about it at the time:
More realistic illustrations that may interest you