One of the most successful Shonen Jump manga could land on our televisions sooner rather than later
dandadan is a hit, that without a doubt. A while ago we saw worldwide sales and they were very hopeful. Also, several members of the anime section have read this fantastic story by Yukinobu Tatsu and we have completely fallen in love with his characters.
This story of aliens and ghostsof love and fightsof adventure and friendship could reach Japanese television (and hopefully, to Spain). Since a well-known insider has confirmed the rumor of the possible anime for Dandadan.
Dandadan's anime
It has not been officially announced that the work will have an animated adaptation. But it has been rumored for some time that this work was going to make the leap to television. All it becomes more believable when the filter Spanku has tweeted it. spanku is one of the sources of leaks more reliable that we can find on Twitter.
Which studio would adapt this manga? Rumors point to Wit Studio. The company that has worked on Shingeki No Kyojin, Spy x Family or Vinland Saga, among others. The single track What we have is that, a few months ago, Wit Studio started following Tatsu-sensei on Twitter. Sure, the clue isn't revealing, but more important things have been discovered with less information.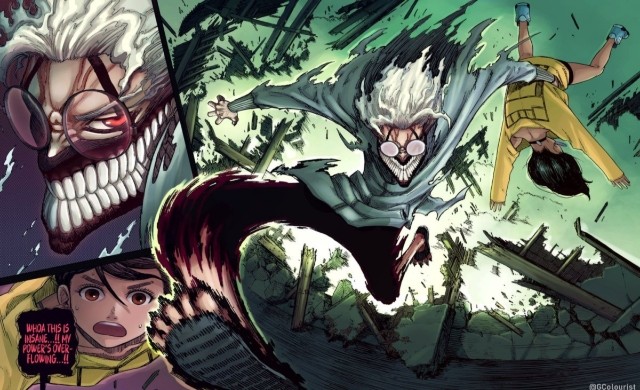 Yukinobu Tatsu has worked as an assistant in Fire Punch and Chainsawman with Fujimoto and in Jigokuraku alongside Yuuji Kaku. This style is noted in Dandadan. Thanks to the knowledge acquired from such talented mangakas, he has managed to create a manga that brings together the humor and hooliganism of Fujimoto with the seriousness of Yuuji Kakuwithout a doubt a work that should not be missed.