On the official site for the anime adaptation of the manga written and illustrated by pyroya, Dekoboko Majo no Oyako Jijou (The Family Circumstances of the Unreliable Witch), the first promotional image of the project was revealed. The press release confirmed that the premiere is scheduled for this year in Japanand revealed the main voice cast, including:
Aoi Kōga like Alyssa (the blonde).
Nana Mizuki like Viola (the brunette).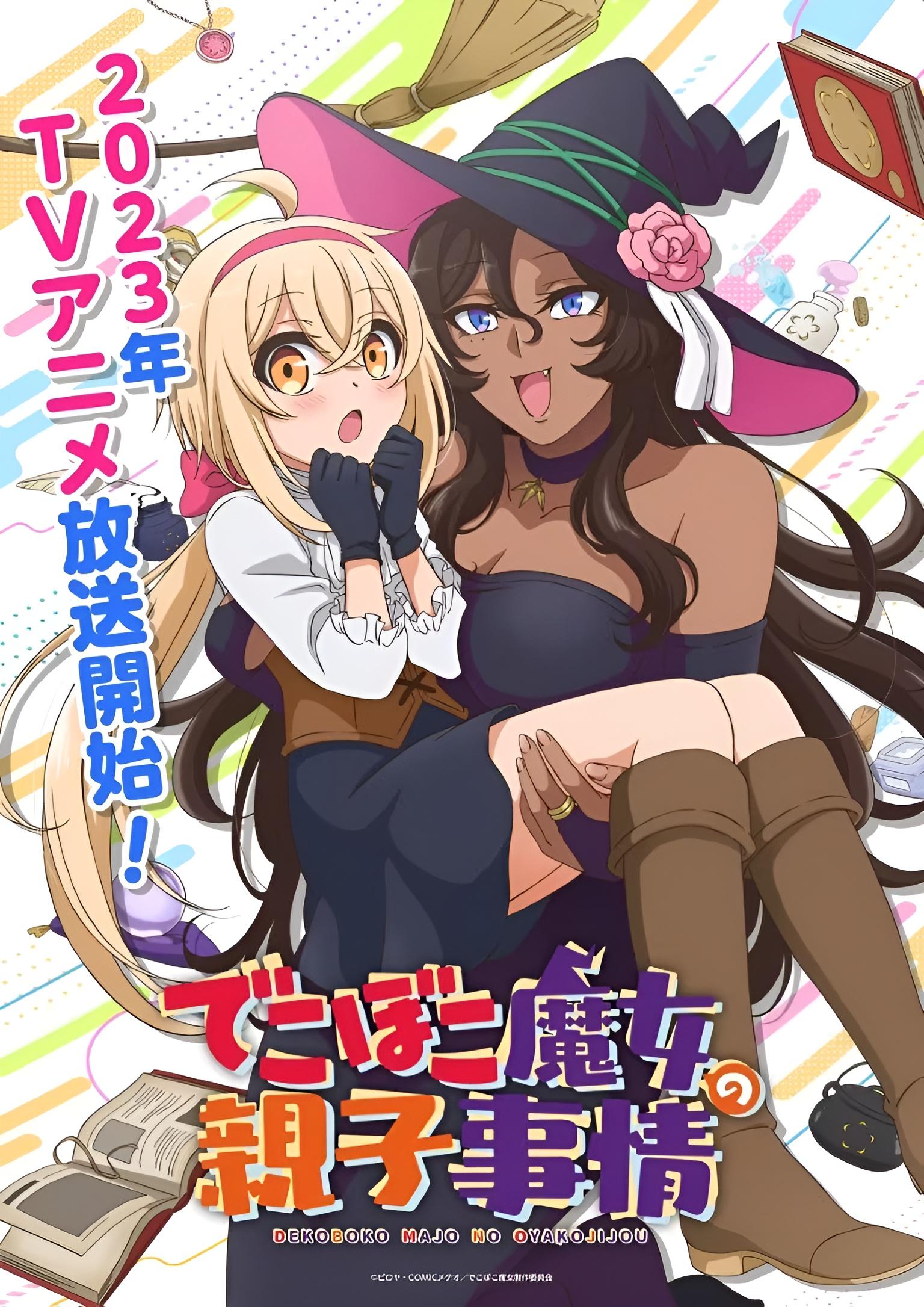 Piroya began publishing the manga through the digital service Comic Meteor from the publisher flexcomix in July 2018. The work was nominated for the Tsugi Manga Awards 2020 in the category of "Web Publication Manga". On the other hand, Piroya has also participated in other compilations such as Fate/Grand Order Anthology Comic: The Next Y Fate/Grand Order: Comic à la Carteto mention a few.
Dekoboko Majo no Oyako Jijou Synopsis
The story is a sitcom about a witch whose role in her makeshift family ends up being reversed. Alyssa, a young-looking witch, picks up a human baby one day. Alyssa names the child Viola and raises her, but sixteen years later, Viola has grown into a woman of excellent proportions.
Font: comic natalie
(c)ピロヤ・COMICメテオ/でこぼこ魔女製作委員会
The entry Dekoboko Majo no Oyako Jijou's comedy reveals a new visual was first published on Kudasai.