Kimetsu No Yaiba, also known as Demon Slayer, is one of the most outstanding anime of 2019. With the release of the long-awaited film Kimetsu no Yaiba: Mugen Ressha-hen we want to give you a review of the most important characters we have met throughout of history. This article is only going to cover the events that have taken place in the anime, so we will not have spoilers for either the film or the manga, which is now over. Let's get started!
How old are the protagonist of Demon Slayer ?
How old is Tanjiro Kamado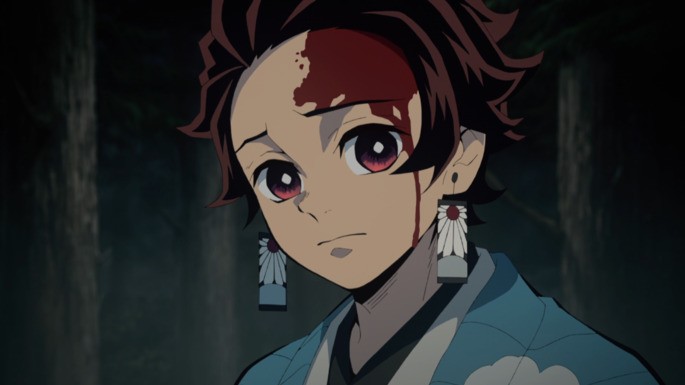 Birthday: July 14
Age: 13
Affiliation: Demon Hunters
Tanjiro is the eldest of his brothers, in charge of providing for his family as a coal seller. One day, when he returns from a sale, he discovers that his entire family has been slaughtered by a demon. The only survivor is Nezuko, who has been transformed into a demon, and the young man decides to keep her by his side to heal her.
After arduous training, develop an ancient battle technique and a will to fight worthy of the best swordsmen. In addition, he has an extremely hard skull, which he can use to strike his opponents, as well as superhuman olfactory perception, which warns him of danger before facing it.
How old is Nezuko Kamado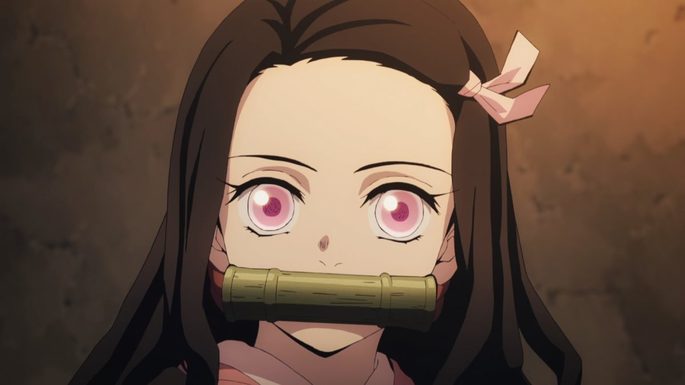 Birthday: December 28
Age: 12
Affiliation: Demon Hunters
Nezuko is Tanjiro's younger sister, who has been transformed into a demon. Fortunately, he does not show bloodlust towards Tanjiro, whom he immediately recognizes as his brother. Urokodaki, Master Tanjiro, decides to hypnotize her to prevent her from being a threat to humans. With this technique, he sees all humans as his relatives. In this way, it prevents Nezuko from having the urge to consume human flesh.
Due to being a demon, Nezuko is unable to speak, and has the ability to change her body size. Tanjiro transports her using a wooden box that she carries like a bag, to prevent the sun from hurting her during the day. You should also gag her to prevent her from biting someone.
How old is Zenitsu Agatsuma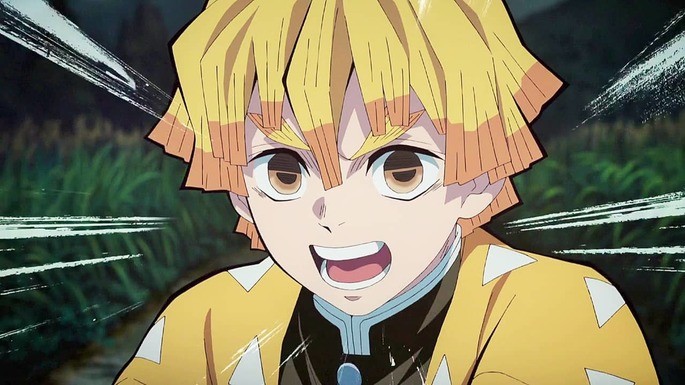 Birthday: September 3
Age: 16
Affiliation: Demon Hunters
A very fearful young man, Zenitsu Agatsuma joins the demon hunters in the same period as Tanjiro. He despises himself for not being able to learn all the techniques that make up the Breath of Thunder battle style, passed down to him by his grandfather.
However, he continues to dedicate himself to learning and has excellent hearing going for him. Over time, you begin to control your fears and act whenever necessary. In addition, the young hunter also acts with great force when unconscious, with complex and powerful attacks.
How old is Inosuke Hashibira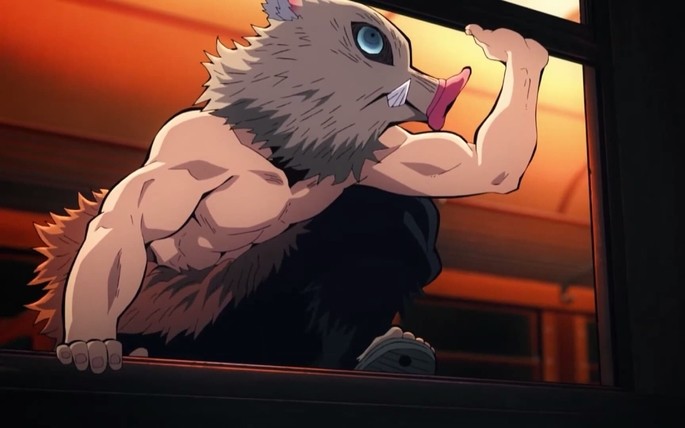 Birthday: April 22
Age: 15
Affiliation: Demon Hunters
Inosuke was raised by a wild boar, which gave him an impetuous personality, always prone to reacting violently. A skilled and muscular hunter, he hides a face with feminine features under a stuffed boar's head.
Self-taught, he created a fighting style called Breath of the Beasts, which he uses accompanied by two serrated swords. Its sharp touch allows it to perceive the presence of enemies at great distances.
How old are the Pillars / Hashira
Also known as hashira, the pillars are the most skilled demon hunters in the organization. To be considered for the post of hashira , a swordsman must have slain more than 50 demons or have killed one of the twelve highest-ranking demon moons, led by Muzan Kibutsuji.
How old is Giyu Tomioka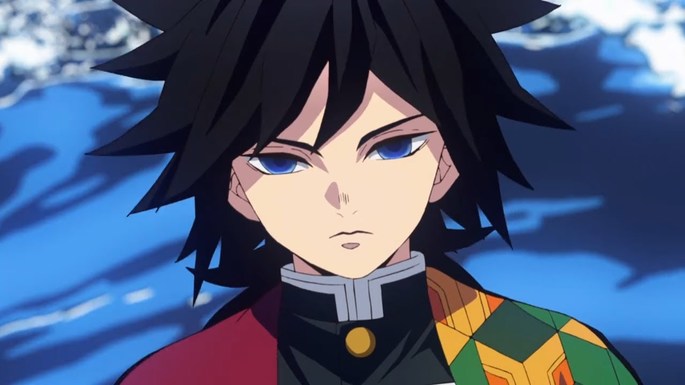 Birthday: February 8
Age: 19
Affiliation: Demon Hunters
It is the pillar of water. Always serious and of few words, Giyu is a reserved man who stands out for his great sense of justice. Like the other hunters, he has no respect for demons, but breaks the Corps code of conduct to protect Nezuko, Tanjirō's sister.
One of the most skilled and powerful swordsmen in the organization, he also stands out for his speed and great resistance. He masters Water Breathing, through which he can increase the oxygen in his blood and control his breathing pattern, increasing his strength and agility to match that of a demon.
How old is Mitsuri Kanroji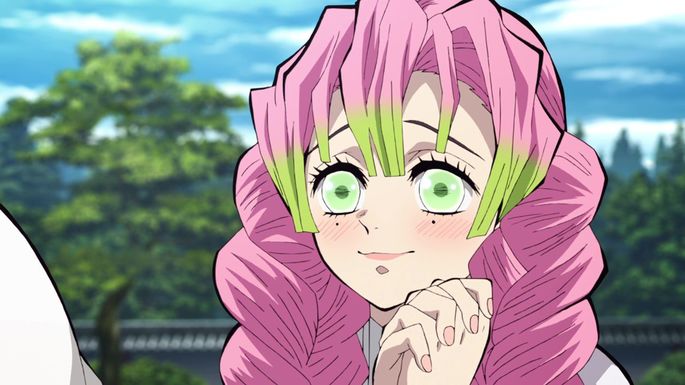 Birthday: June 1
Age: 19
Affiliation: Demon Hunters
It is the pillar of love. A shy person, but always attentive and kind to everyone, Mitsuri does not let his emotional nature interfere with his mission as a hunter of demons, towards which he shows no mercy. Although she dreams of getting married, she wants to find a man stronger than her, which is a great difficulty, given the incredible level of her power. Talented as a swordsman, great speed and flexibility are some of her characteristics. But its main differential is its unique constitution. His muscles are eight times thicker than normal, giving him incredible strength and endurance.
How old is Obanai Iguro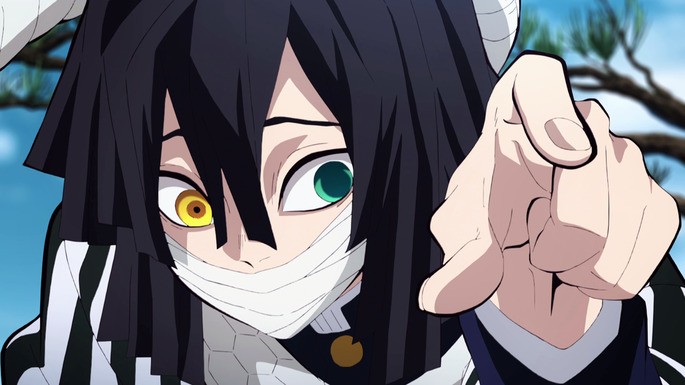 Birthday: September 15
Age: 21
Affiliation: Demon Hunters
It is the pillar of the cobra. A strict man, he does not tolerate some of the hunters breaking the hunters code and has almost unrealistic expectations regarding the performance of the students. He finds the organization's new recruits weak and incapable, and is shocked to learn that Tanjiro survived the Final Selection mission.
He considers his blood to be impure because it came from a clan that sacrificed its members to demons for mere monetary reasons. Although he has great strength, he is the second weakest among the Pillars. Partially blind in one eye, he enlists the help of his serpent Kubaramaru to read the enemy's attacks and report back to him. He has mastered the Snake Breathing style, with which he can use his sword with the movements of a snake.
How old is Sanemi Shinazugawa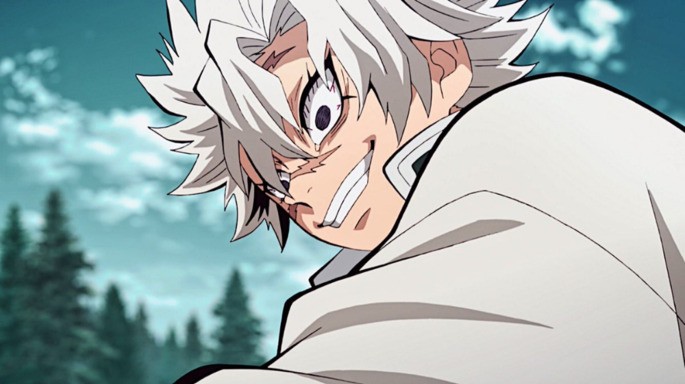 Birthday: November 29
Age: 21
Affiliation: Demon Hunters
It is the pillar of wind. Aggressive, impulsive, rude, and cold, he often keeps people away from him, including his own brother, Genya. In addition, he put all his sights on fighting demons, for whom he feels a deep hatred.
Sanemi has a rare blood type that attracts demons and leaves them disoriented by the desire to feed. The Pilar is also capable of manipulating its own muscles to prevent or even close wounds that would be fatal. His demon hunter style provides him with subconscious fighting, in which he continues to fight even after losing consciousness.
How old is Gyomei Himejima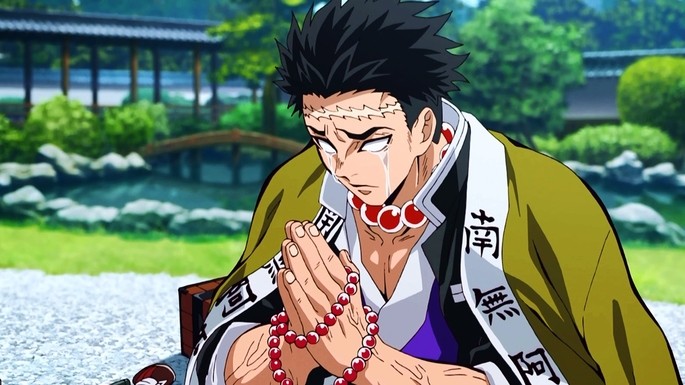 Birthday: August 23
Age: 27
Affiliation: Demon Hunters
It is the stone pillar. Despite his intimidating appearance, as he is one of the top hunters, Gyomei is kind and sensitive, often offering prayers to others. Although always kind, his past made him a distrustful man.
How old is Kyojuro Rengoku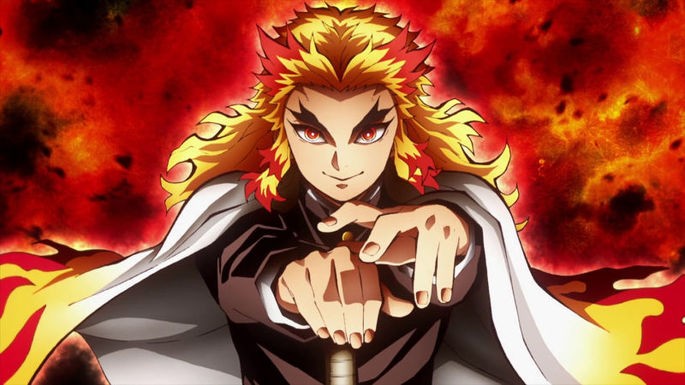 Birthday: May 10
Age: 20
Affiliation: Demon Hunters
It is the pillar of fire. An honorable warrior, Kyojuro lives by the moral code passed down to him by his mother, the fundamental principle of which is: Those who are born strong have a duty to protect the weak.
His enthusiasm and joy for his duties as a pillar sometimes give him an eccentric air, but Kyojuro is kind and caring. His father taught him the Breath of Fire style.
How old is Tengen Uzui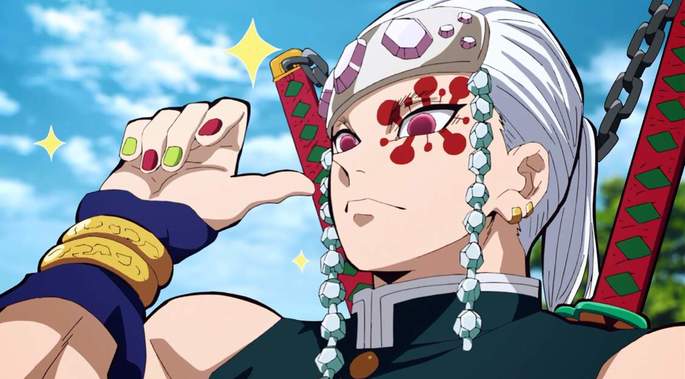 Birthday: October 31
Age: 23
Affiliation: Demon Hunters
It is the pillar of sound. Although noted for being an eccentric person with quirky attitudes, Tengen has a caring and honorable side. His super hearing gives him the ability to echolocate. He also has great strength, speed, and resistance to poison. Tengen developed sound breathing, which is a derivative of the thunder breathing style. He uses a skill called "score", with which he can read his opponent's movements, analyzing his rhythm and anticipating him.
How old is Muichiro Tokito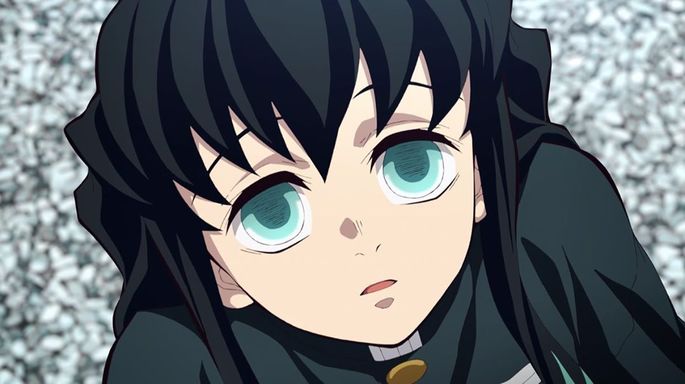 Birthday: August 8
Age: 14
Affiliation: Demon Hunters
It is the pillar of mist. After a childhood trauma, although he did not remember it on a conscious level, Muichiro became closed, with a tendency to think only of himself, without showing any emotion. Still, he is dedicated to his role as a mainstay, a position he won just two months after beginning his training as a demon hunter. Although he is young and small, he is one of the strongest pillars.
How old is Shinobu Kocho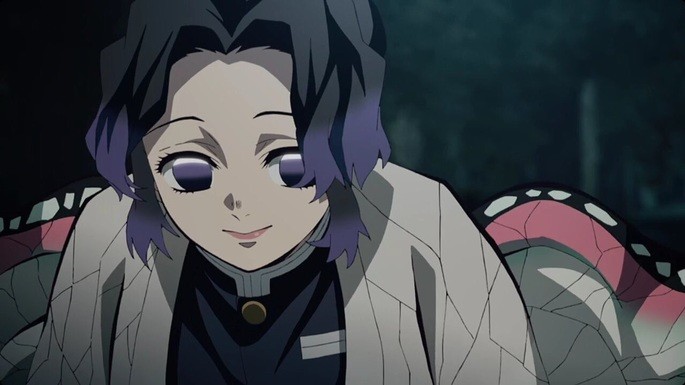 Birthday: February 24
Age: 18
Affiliation: Demon Hunters
It is the mainstay of insects. He always has a smile on his face, a calm countenance and shows a taste for playing with everyone, especially Giyu, he hides an almost constant state of anger for everything and everyone he has lost in the battles against demons. He has great skills and knowledge in the medical and pharmaceutical fields, being able to combat poisons created by demons. In addition, it can produce different types of poison for other uses.
Despite his starting position of wanting to get along with demons, he can be quite cruel when it comes to fighting them. But he makes an exception for Tanjirō and Nezuko, after hearing the story behind the girl's transformation and realizing that she is safe.
Other demon hunters
How old is Kanao Tsuyuri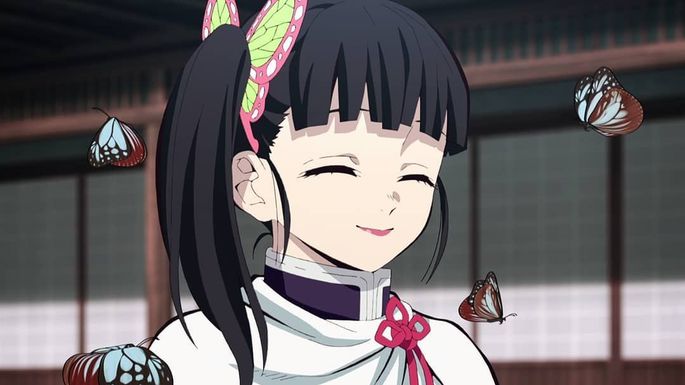 Birthday: May 19
Age: 16
Affiliation: Demon Hunters
With a traumatic childhood, Kanao suffered the aggression of her father, who ended up selling her as a slave to a stranger. The girl is rescued by Kanae, the ancient pillar of flowers, and her sister Shinobu, the pillar of insects. Shinobu trains Kanao to be his successor, also called tsukugo , who are exceptional members of the hunters personally named as successors to the pillars.
His past leaves marks on his personality, showing difficulties in showing emotions and even speaking. He entered the hunters in the same admission test as Tanjiro, Inosuke, Zenitsu, and Genya. She is a talented swordsman, as well as having very sharp vision.
How old is Genya Shinazugawa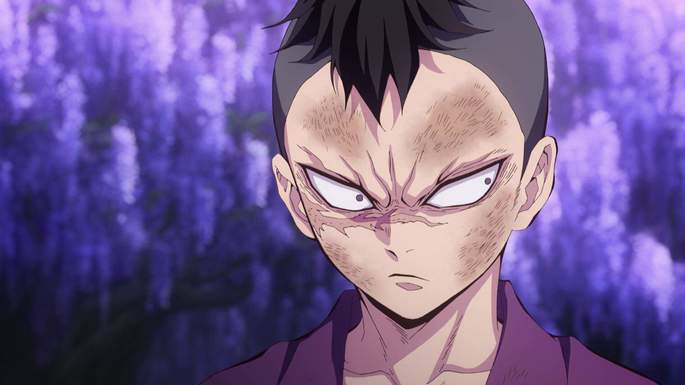 Birthday: Jan 7
Age: 16
Affiliation: Demon Hunters
Pillar of Wind's younger brother, Sanemi Shinazugawa, Genya has a difficult temperament, chooses to always be alone, and makes no effort to be courteous to the other students to be hunters.
One of its powers is the Demonic Transformation, in which, by consuming part of a demon, it manages to temporarily gain its powers, such as strength and regeneration capacity.
How old is Sakonji Urokodaki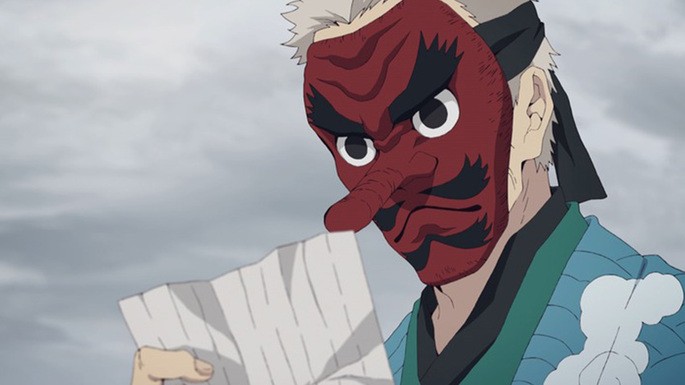 Birthday: Not available
Age: Not available
Affiliation: Demon Hunters
A former member of the Hunters, where he held the post of the Water Pillar, Sakonji Urokodaki is the creator of the Breath of Water fighting style. Responsible for the training of Giyu Tomioka, currently the Water Pillar, also agreed to train Tanjirō Kamado on the recommendation of his former student.
Always wearing a red mask, he never reveals his face. The mask even helps make him look like a grumpy old man, but Urokodaki has a personality known for compassion, although he is very demanding of his students.
Believing in Tanjirō's intentions about Nezuko, Urokodaki used a hypnosis technique on the girl to prevent her from attacking humans. In addition, he sent a letter to the master of the Pillars with this information, essential for the situation of the Kamado brothers to be accepted in the corporation.
How old is Kagaya Ubuyashiki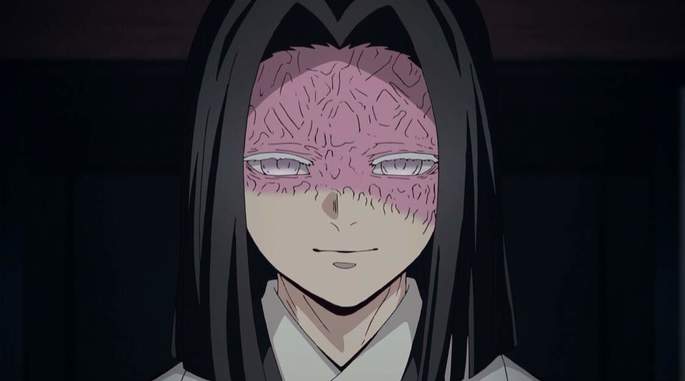 Birthday: Not available
Age: 23
Affiliation: Demon Hunters
Former leader of the Ubuyashiki family, Kagaya Ubuyashiki is the 97th leader of the Demon Hunter Corps. Attentive and calm, he takes care of the members of the corporation as if they were his children. He is honest about his weaknesses, such as his inability to become a hunter, even though he leads them.
He has a scar on the top of his face due to a curse. He believes in the nature of Nezuko Kamado and defends his brother's attitude before the jury of the Pillars, allowing Tanjirō to continue to protect her.
How old are the Demons
How old is Muzan Kibutsuji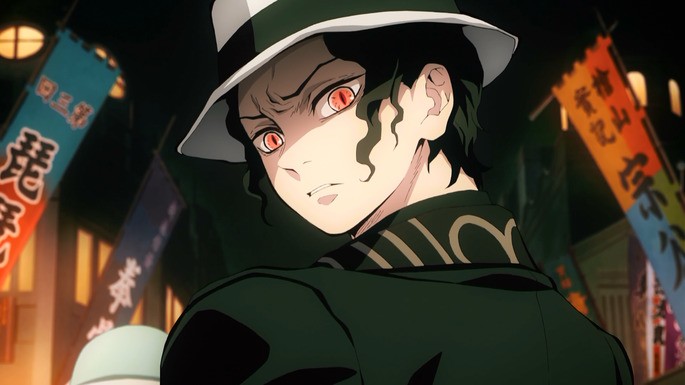 Birthday: Not available
Age: 10,000 years
Affiliation: Demons
Muzan Kibutsuji is the first existing demon and the progenitor of all demons in history. He was responsible for the massacre of the Kamado family and for the transformation of Nezuko.
Use his ability to take different forms to escape from demon hunters. Exceptionally intelligent and merciless, he does not value anyone's life more than his own, considering humans inferior.
Extremely narcissistic and with an illusory sense of omnipotence, he is obsessed with becoming the perfect self and cannot bear to be ridiculed or corrected. His divine complex renders him incapable of seeing his own failures.
Muzan is a manipulator, with abilities to influence various demons with promises of power, vengeance, and greatness. Its unique anatomy includes 7 hearts and 5 brains. As the progenitor of all demons, his capacity for regeneration is the greatest among them all, as well as his bodily control and extrasensory perception. It is capable of absorbing and dissolving things in its body, being able to access the memories of those it absorbs.
How old is Tamayo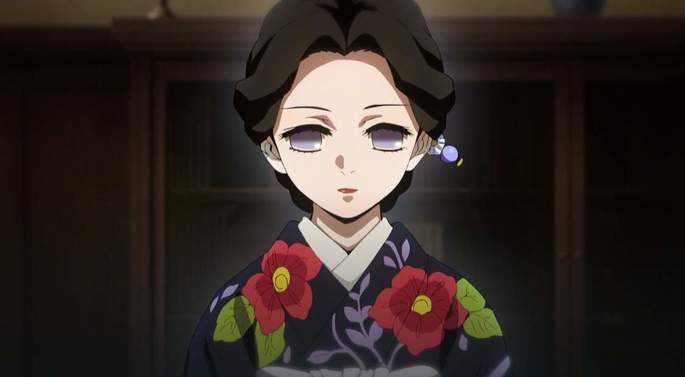 Birthday: Not available
Age: 500
Affiliation: Demon Hunters
Tamayo is a demon medicine expert, a close ally of Tanjiro Kamado. She was transformed into a demon by Muzan Kibutsuji. Her medical abilities are exceptional, being able to heal dangerous and even fatal wounds, being a formidable ally for demon hunters.
How old is Yushiro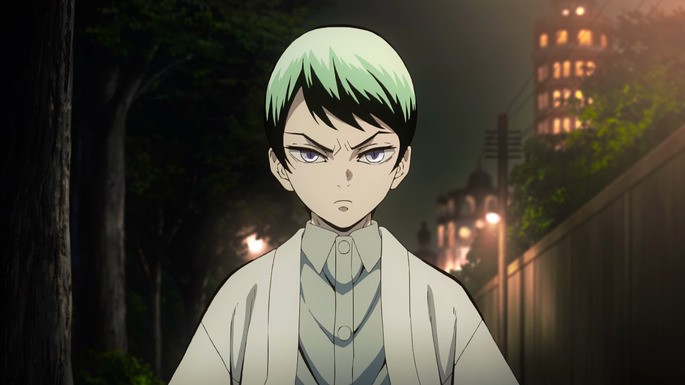 Birthday: Not available
Age: Not available
Affiliation: Demon Hunters
He is the faithful companion of Tamayo, whom he defends tooth and nail. He was previously a human, who was transformed into a demon by Tamayo. During the arc of the fight against Susamaru, Yushiro supports Tanjiro in order to locate the arrows of the Temaris.
How old is Susamaru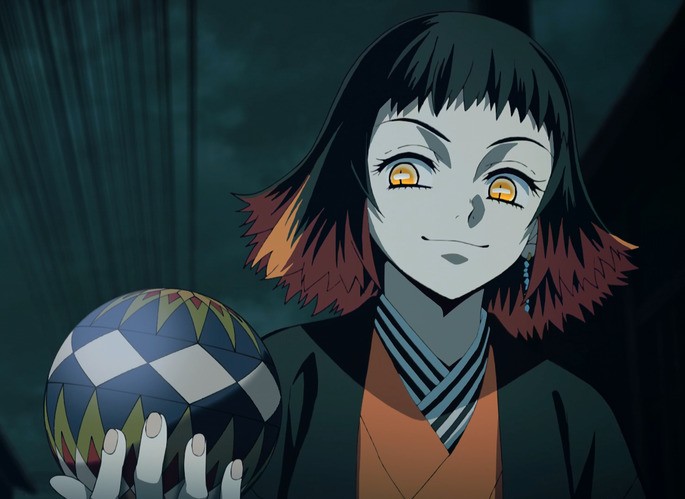 Birthday: Not available
Age: Not available
Affiliation: Demons
Also known as the Demon of the Temaris, she works alongside her companion, Yahaba, to gain recognition from Muzan and rise through the ranks of the twelve demonic moons. His abilities included the multiplication of his limbs, and proficiency with the temari balls, which he can materialize at will.
How old is Yahaba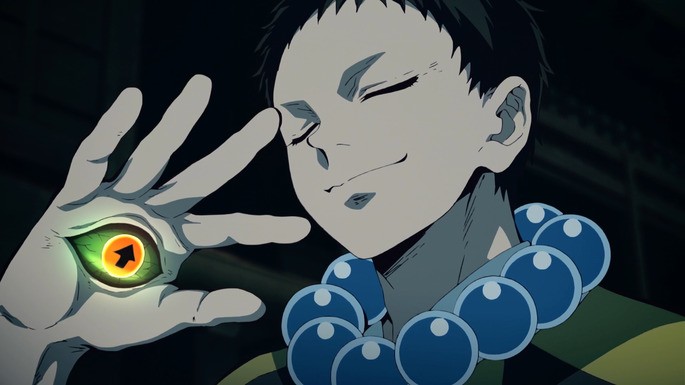 Birthday: Not available
Age: Not available
Affiliation: Demons
Yahaba is a blind demon, who uses his hands to read traces and direct Susamaru's temari balls. His Koketsu arrows direct the wind and manipulate the energy Tanjiro uses to guide his attacks, making it difficult to fight him face to face.
Twelve Demon Moons – Minor Ranks
How old is Enmu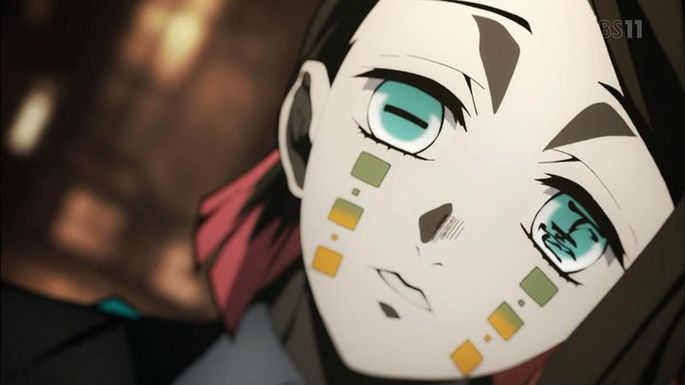 Birthday: Not available
Age: Not available
Affiliation: Demons
It is the first lower Moon of the demons in charge of Muzan. Enmu stars in the arc of the film Kimetsu no Yaiba: Mugen Ressha-hen. He is a demon with sadistic tendencies, with the ability to show humans nightmares. After consuming the blood of Muzan Kibutsuji, he acquires the ability to separate his right hand from his body, in which he has a mouth to give orders and use during combat.
How old is Rui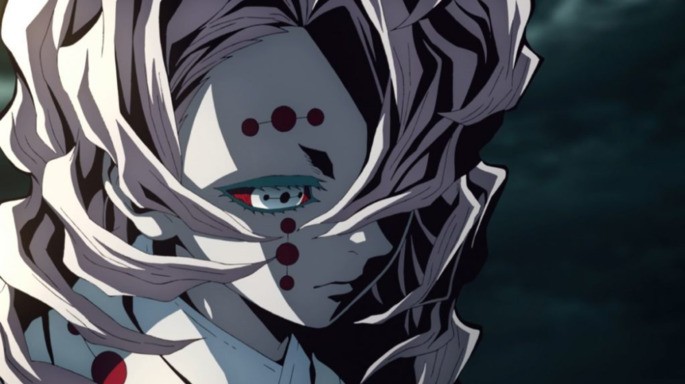 Birthday: Not available
Age: Not available
Affiliation: Demons
It is the fifth low-ranking moon, but it was Muzan's favorite. Rui was a child-shaped demon that lived in the forest within Natagumo Mountain. There, he created a fictional family of demons, each with a role to play, where they fed on the human beings who entered the mountain. Eventually, her victims were the demon hunters who approached her. Rui was highly disturbed, as he confused filial love with undoubted devotion.
When he was human, his parents took care of him as a sickly child. By turning into a demon and committing his first murder, they try to kill him (and then commit suicide), so that he doesn't do anything wrong again. This creates in Rui a distorted idea of ​​family love, managing to convince himself that his parents did not love him if they tried to kill him, and therefore, they were impostors.
How old is Kyogai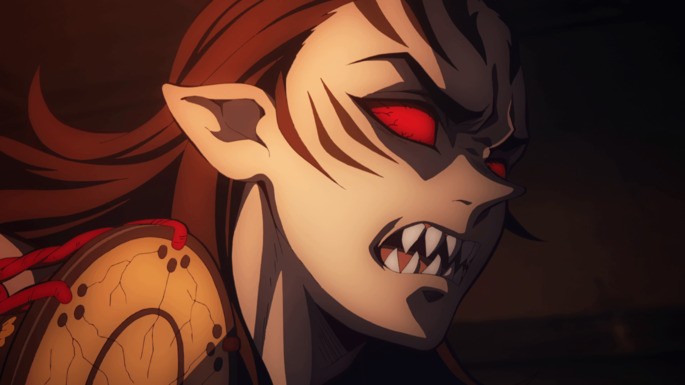 Birthday: Not available
Age: Not available
Affiliation: Demons
Also known as the demon of the drums. He has an obsession with consuming a specific blood type to gain power and recognition from Muzan, as the blood he received upon conversion made him powerful, but not powerful enough. Because of this belief, he lost his rank. Kyogai, as a human, was a frustrated writer who only wanted to be recognized for his talent.
Others
How old is Sabito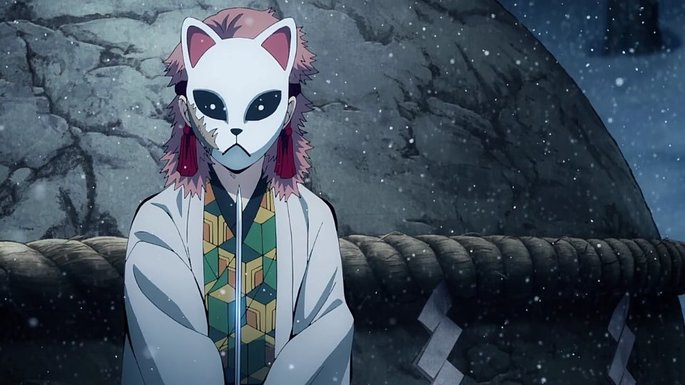 Birthday: Not available
Age: Not available
Membership: Not available
Sakonji Urokodaki's former apprentice, who assisted Tanjiro in his preparations for the selection exam.
How old is Makomo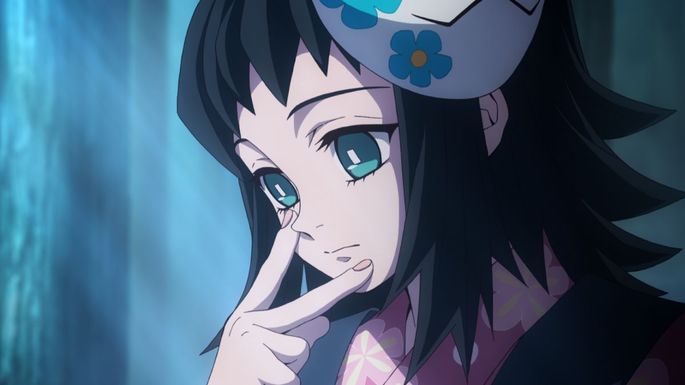 Birthday: Not available
Age: Not available
Membership: Not available
Urokodaki's former apprentice. Together with Sabito, he appears to Tanjiro to help him train the water breathing technique. Both Makomo and Sabito were killed by the mountain demon Fujikasane, which appeared during the hunters' final test. His spirit and Sabito's cannot rest until some hunter destroys the demon that killed them. In this way, Urikodaki can stop feeling sorry for their loss and may their souls move on.