In 2022 we have enjoyed many dramas that moved us and made us reflect. Many of them were highlighted for their writing, their actors, and their great stories, so in this article we will show you a summary of the best dramas we have seen in 2022. Get ready for a wonderful journey!
Note: The list will be updated periodically.
1. Alchemy of Souls (2022)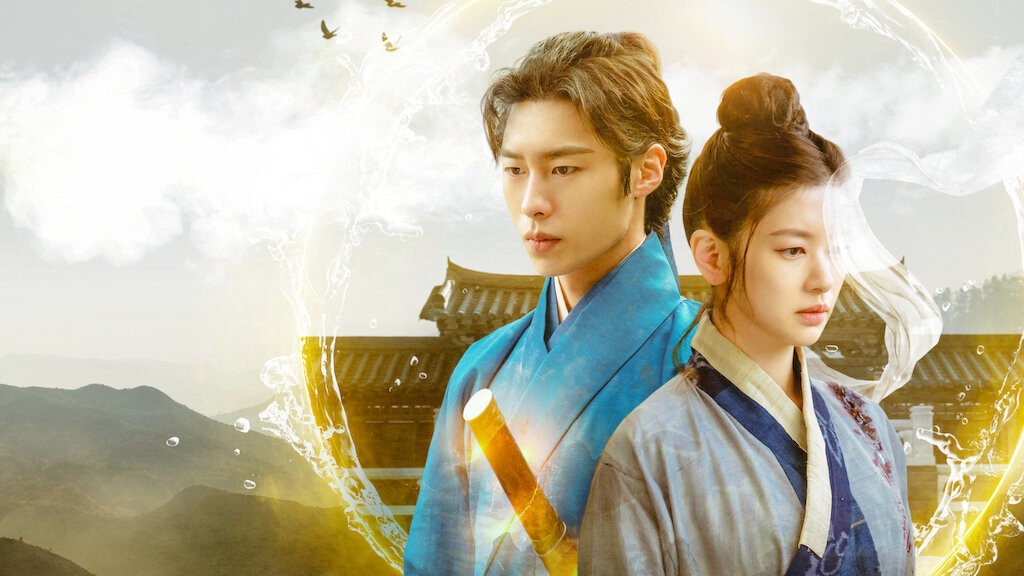 Episodes: twenty
Available on Netflix
In the country of Daeho, which does not exist on any map, we meet Jang Uk, who is heir to the Jang family. However, he hides a dark secret about his birth that seems to be a rumor that has spread throughout the country. When he meets Mu-Deok, an elite warrior, they start training together, and he hires her as her assistant. But Mu-Deok has a secret, and that is that her soul inhabits the body that does not correspond to it, thanks to the magic known as "alchemy of souls".
2. Extraordinary Attorney Woo (2022)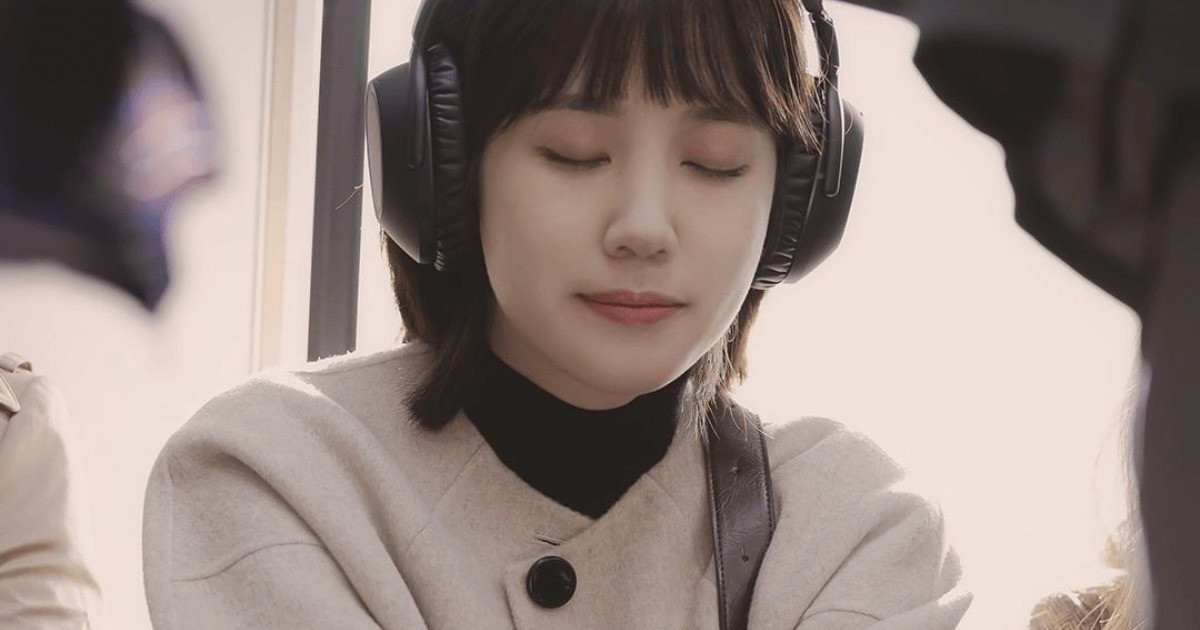 Episodes: 16
Available on Netflix
Woo Young Woo has always known that he is different. Since she was very little, she knows that she belongs to the autism spectrum, and she has had to adapt her whole life to that diagnosis. However, her father has carried her through with hard work and unwavering devotion. When she finally gets a job as a lawyer, her life changes completely.
At the Hanbada firm, no one seems to judge her for her diagnosis, although there are people who do look down on her. Young Woo, however, is more than determined to change the minds of the people around her in this little microcosm. She wants to show that, as a lawyer, she is just as competent as a neurotypical person. In Hanbada she will find a team that supports her, but she will also have to face cases that are difficult to handle, even for the best and most competent lawyers in the firm.
3. A Business Proposal (2022)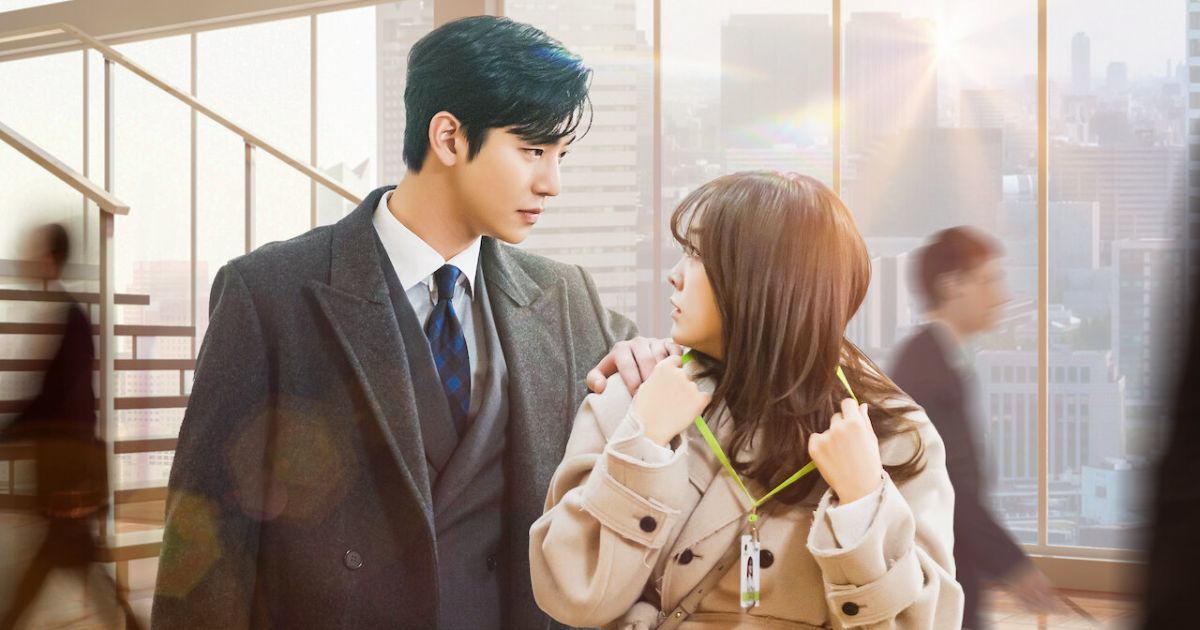 Episodes: 12
Available on Netflix
When a friend asks Hari to pose as her on a blind date, the girl doesn't think twice. Hari does everything possible to make the date go wrong, because his friend has asked him to. But the boy is attractive, likeable and seems to have a high status. Interestingly, he is struck by Hari's fake personality, and he finds her honest and funny, unlike her other suitors. Hoping this impression doesn't carry any weight, Hari leaves thinking he has successfully scared off yet another suitor. But what is her surprise when the boy calls her directly to ask her to marry him… and he turns out to be the owner of the company where he works, whom he had never seen in person.
4. Pachinko (2022)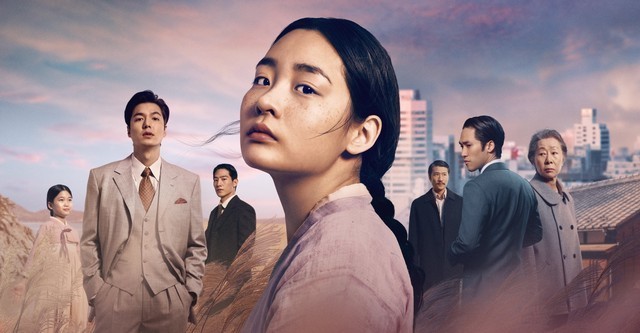 Episodes: 8
Available on Apple+
This fascinating and captivating story is based on the novel Pachinko by Min Jin Lee. The saga follows the story of a Korean immigrant family. Narrated from the point of view of Sunja, a girl who was born to become the miracle of a couple who had lost all hope of having children.
Through her, the years will pass, and we will see different moments in the lives of her children and grandchildren. And we will even follow her as a child, during the time of the Japanese occupation of Korea.
5. All of Us Are Dead (2022)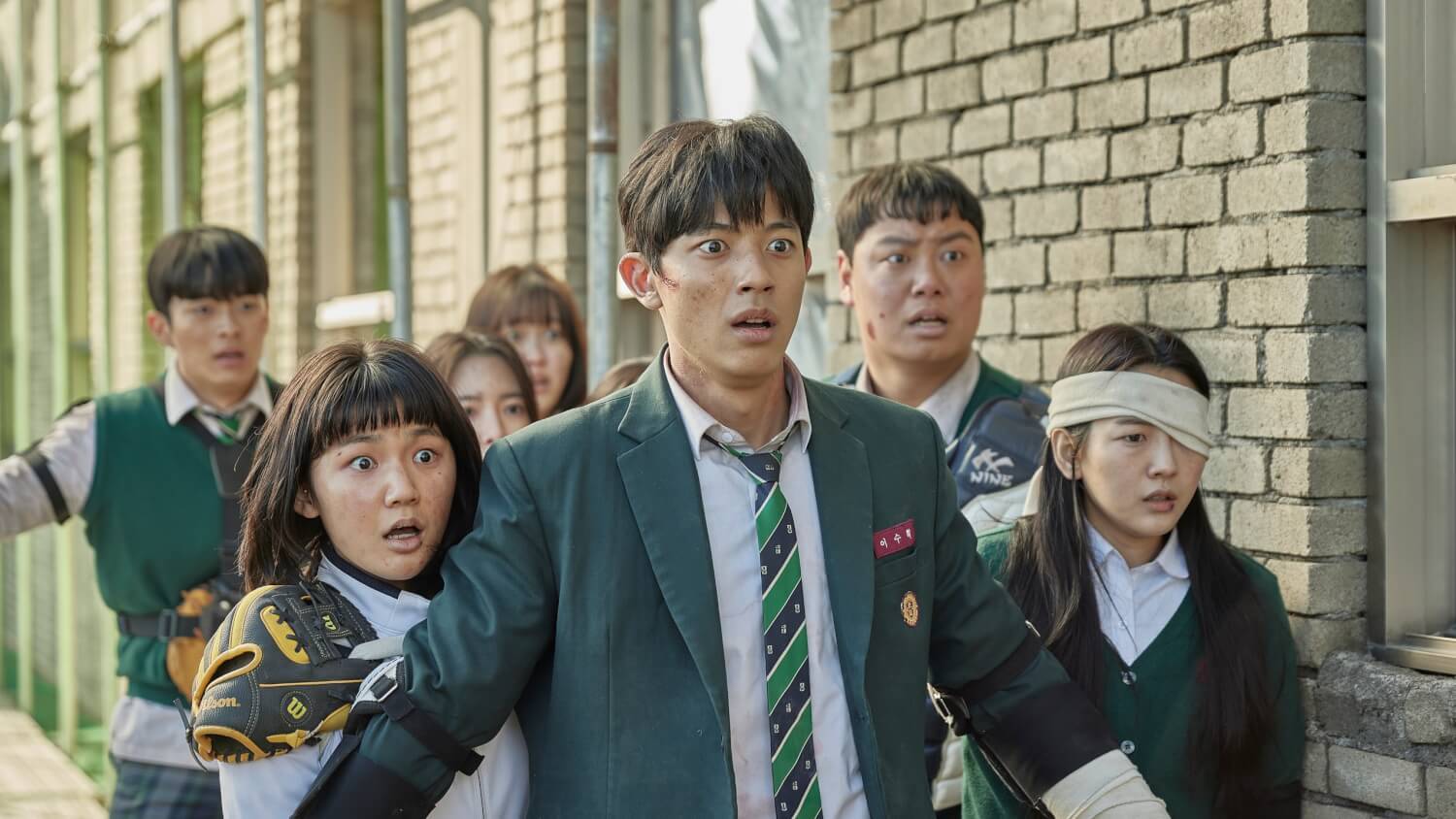 Episodes: 12
Available on Netflix
The story of All of Us Are Dead It is gestated from a criticism of the country's educational system. It's a pressure to deliver that consumes the self-esteem and minds of young people, as well as creating bullies who use abuse as a way to vent frustration. And based on this premise, it is not surprising when we find that the school becomes a battlefield. Not only where they fight to survive, but to get ahead and also be taken into account and listened to by adults.
A group of young people discover that several students at their school have become uncontrollably violent. In desperation, they try to contact the local authorities only to be brutally ignored. This drama tells their stories of fear and camaraderie, fighting for their lives.
6. Twenty-Five, Twenty-One (2022)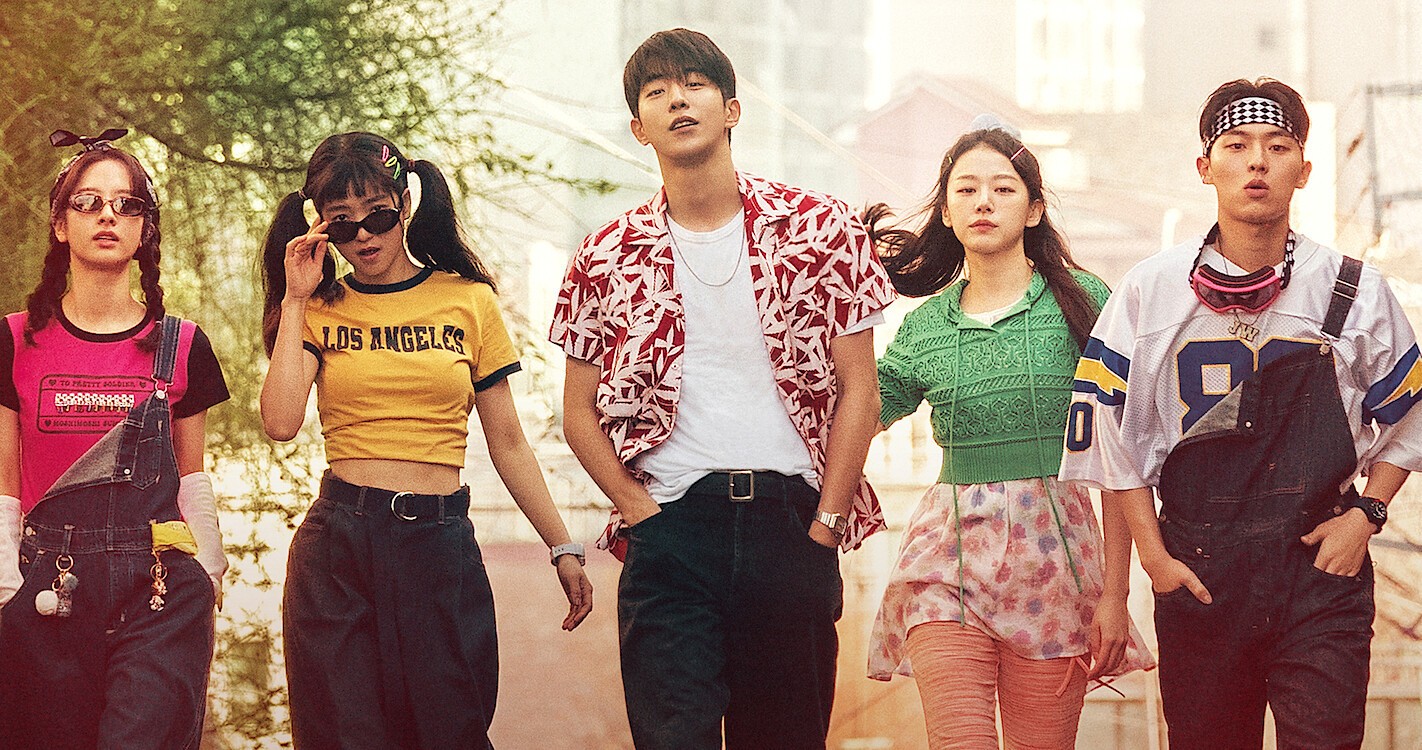 Episodes: 16
Available on Netflix
In this story we follow two people destined to meet. She is an extremely talented fencer whose dreams are dashed by an economic downturn. He is a young man who has lost everything thanks to the same recession. As she tries to move on to fulfill her dream of being on a par with her idol, he is losing hope of reuniting her family again.
When they meet, she teaches him the power of dreams, while he shares the importance of conviction. And little by little, their stories are told over the years, until a platonic friendship becomes a love that fills everything with color.
7. Tomorrow (2022)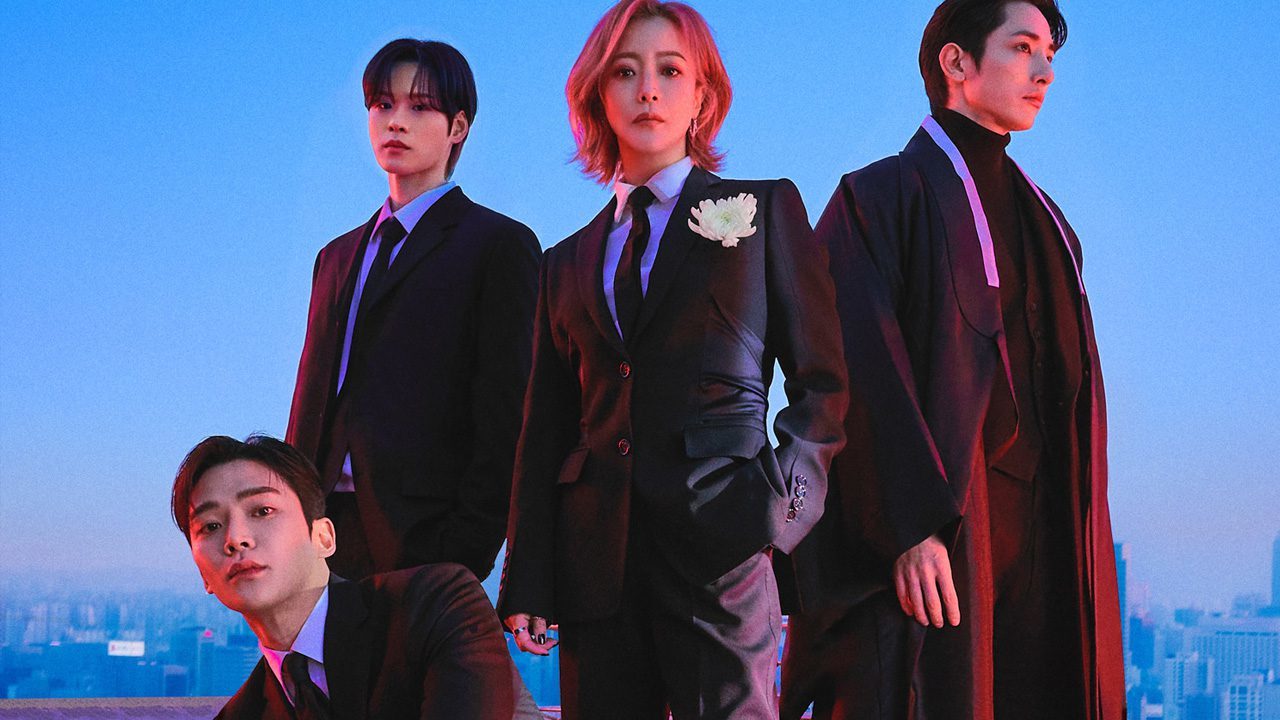 Episodes: 16
Available on Netflix
In a nation where suicide is one of the leading reasons for death among young people, tomorrow tries to give hope to those who have lost it. The protagonist, Joonwoong Choi, is looking for a job, but he can't find it. One night, he finds a person about to end his life, and he puts aside his selfishness to help him. That day, he meets the grim reapers Koo Ryeon and Ryoong Gu, who belong to a crisis management team. His job is to help suicidal people find a purpose to prevent their loss.
After Joonwoong ends up in a coma, he is recruited to work on the crisis management team. Thanks to this, he will be able to help many people and save lives.
8. Forecasting Love and Weather (2022)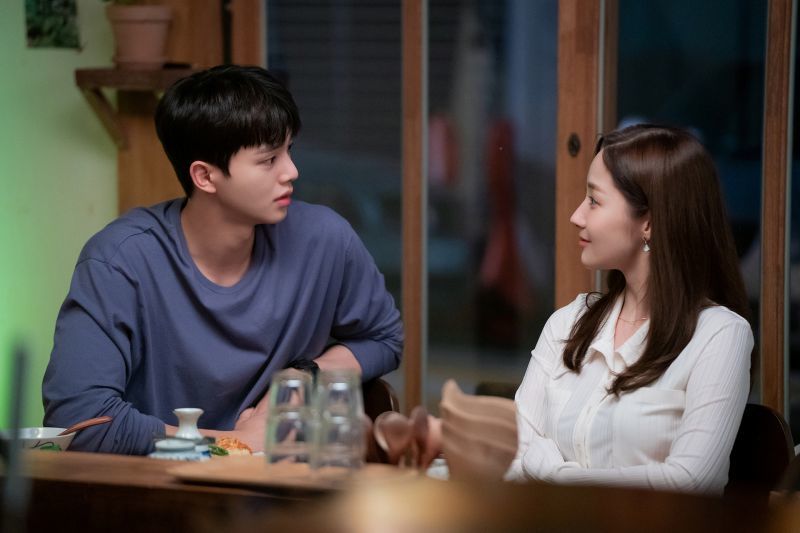 Episodes: 16
Available on Netflix
When Shiwoo starts working on the weather team, he meets Hakyung, a young woman who follows the letter of the rules. However, Shiwoo is a free spirit who also wants to believe in fate and coincidence. But Hakyung, as his supervisor, doesn't find grace in fate, and prefers to base everything on science and evidence.
Despite their differences, Shiwoo and Hakyung learn to work together, finding that they both have the same passion for their work. But soon, Shiwoo will begin to intermingle their private lives with his moments in the office, falling madly in love with his supervisor. This causes discomfort for her, who has always been very strict about keeping her private life and work separate from hers.
9. Juvenile Justice (2022)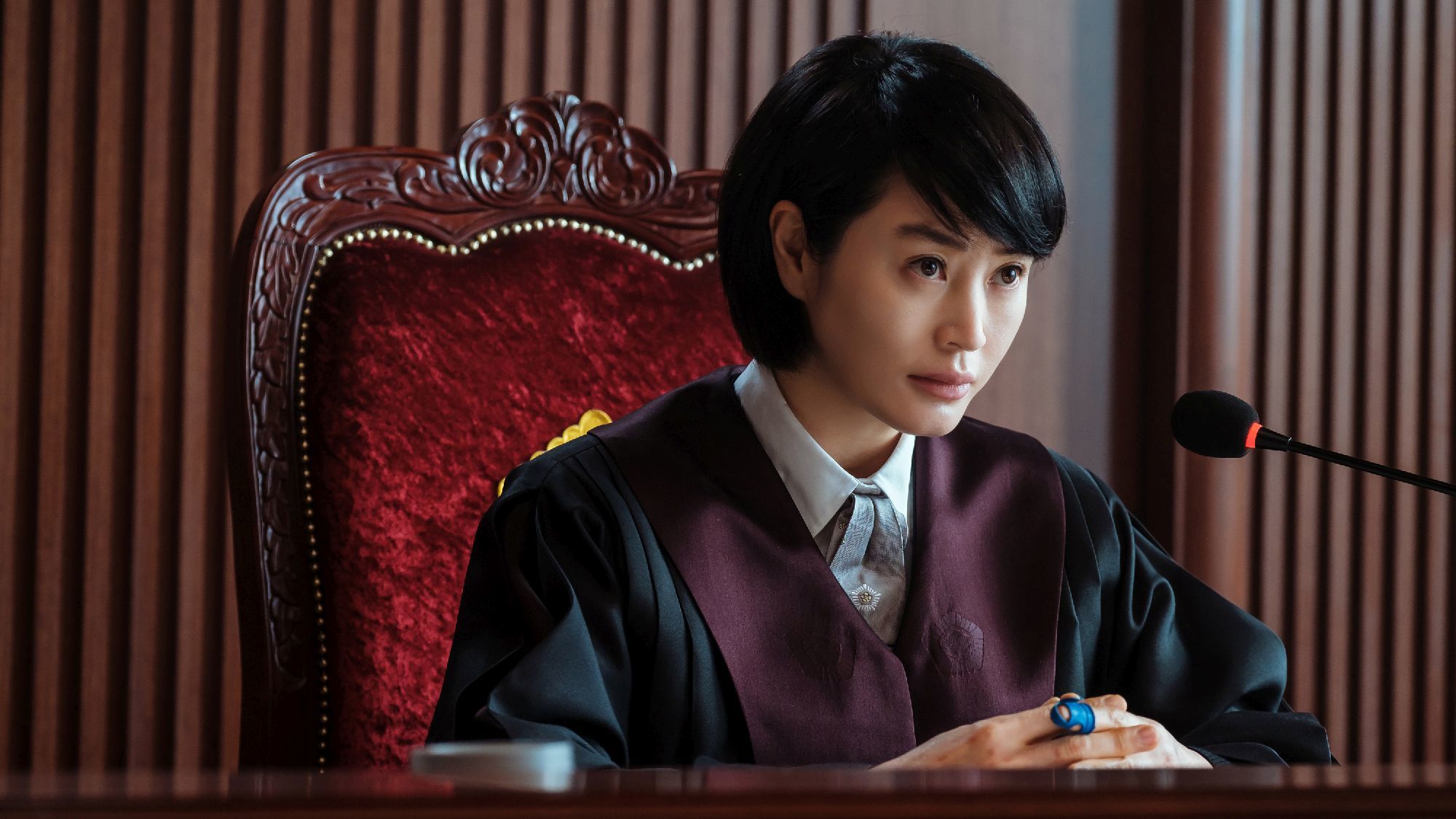 Episodes: 10
Available on Netflix
This story covers the lives of judges who take juvenile delinquent cases. The protagonist has a very harsh vision of young criminals, since sometimes their condition as adolescents or children makes them think that the justice system is going to let them go with just a warning. Now, with a higher position and enormous decision-making power, this judge will do everything possible to change that perception and make justice truly equal to crime.
An honest look at the system of juvenile offenders, corrections, counselors, and social workers. The reasons behind the crimes are explored, the corruption that can exist to get big names out of trouble, and much more.
10. My Liberation Notes (2022)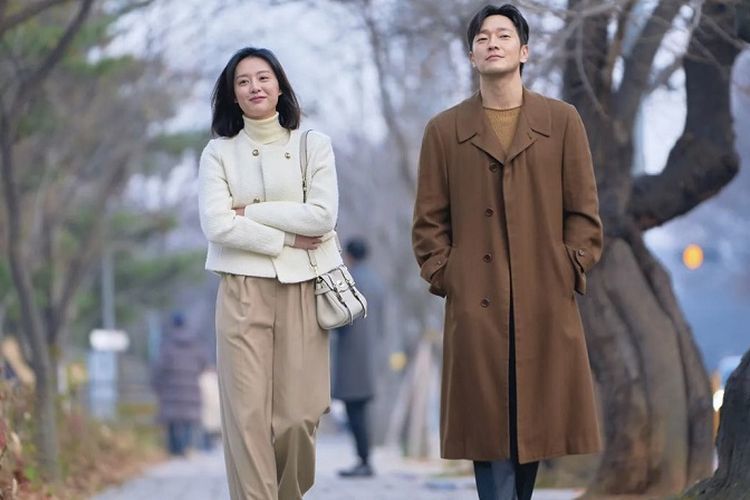 Episodes: 16
Available on Netflix
A trio of brothers are disenchanted with their lives in the small town in which they live. Each one has their own ambitions, and they want to get out of the monotony of living far from the city soon. However, when the new neighbor, a mysterious man named Gu, moves in next door, one of the sisters becomes fascinated with him.
Mr. Gu, however, is a reserved man who takes to drinking and does not share with anyone. He prefers silence and solitude. But if the Jung family has something, it is perseverance. Little by little they get closer and begin to talk, discovering that, perhaps, they needed each other.
11. Thirty-Nine (2022)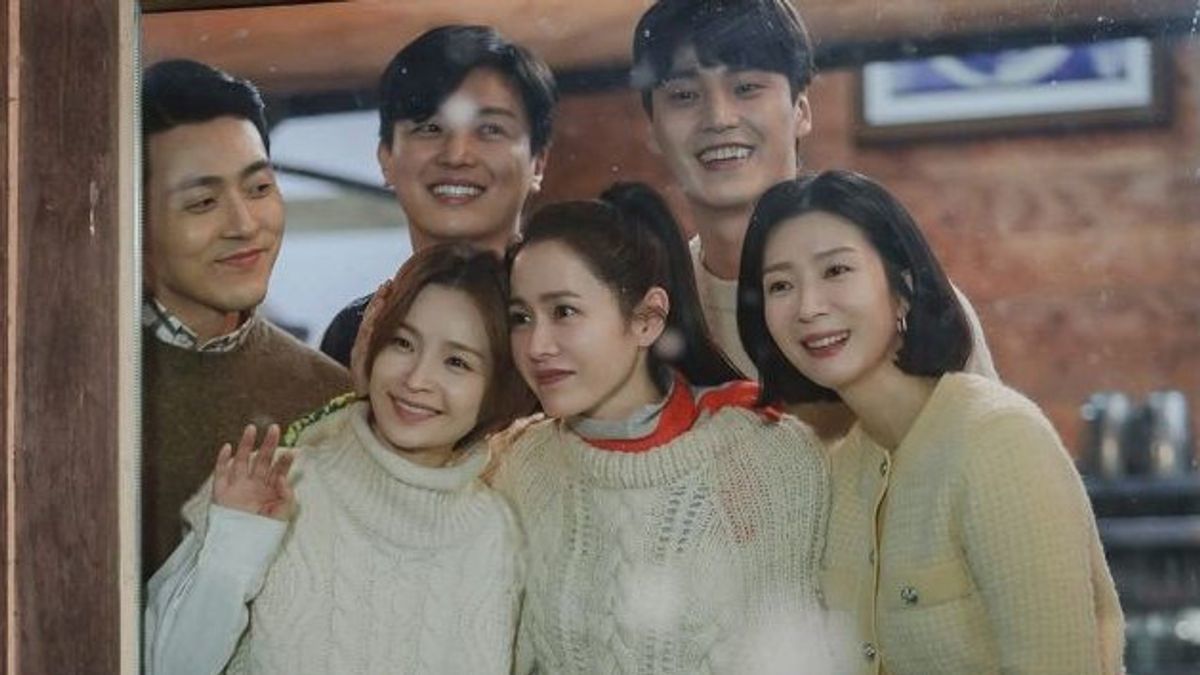 Episodes: 12
Available on Netflix
We follow the stories of three friends who, about to turn 40, face different challenges that life has given them. One is looking for love, another is tired of her work, and the third has received devastating news about her health. However, the three of them are willing to do their best to find the bright side of things, and will support each other in all difficult moments. A moving story about friendship and love that lasts through time.
12. Big Mouth (2022)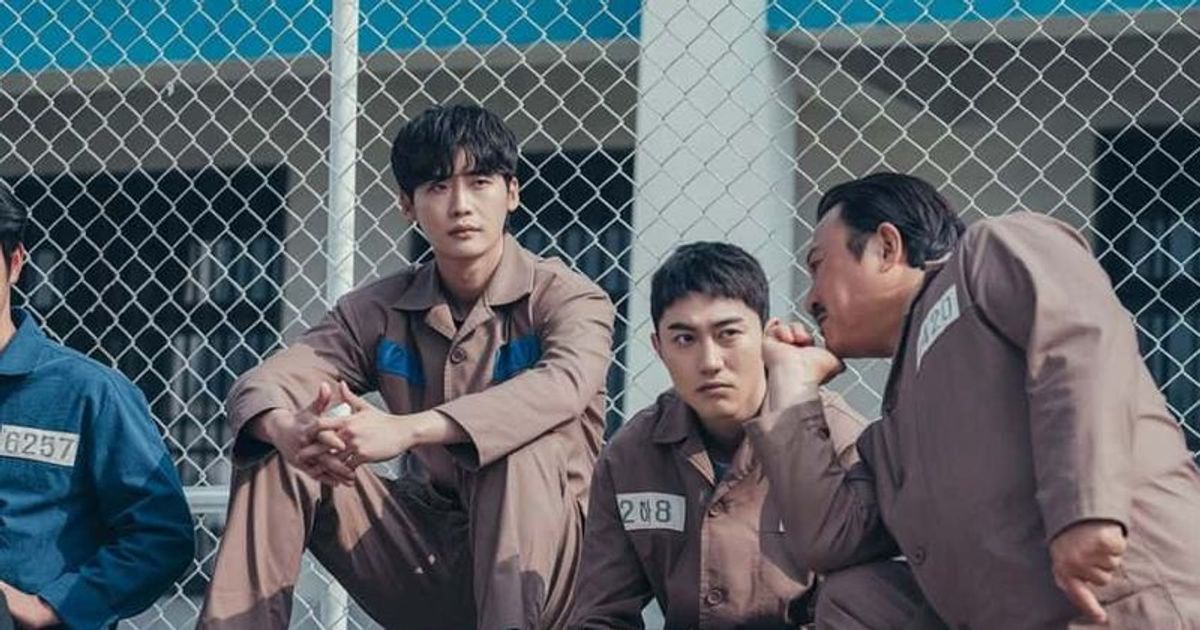 Episodes: 16
Available on Disney+
Big Mouth follows Park Chang Ho, whose nickname "big mouth" has earned him for talking too much but never following through on his promises. Chang Ho has always worked as a lawyer, but he is infamous for never winning any case. He thinks his luck will change when the mayor offers him a job, but after getting into a case with a con man, he is framed for a crime he didn't commit and sent to jail.
Now, his wife, Go Miho, will search for all the tools she needs to prove her husband's innocence, also trying to solve the case that landed him in jail in the first place.
13.Ghost Doctor (2022)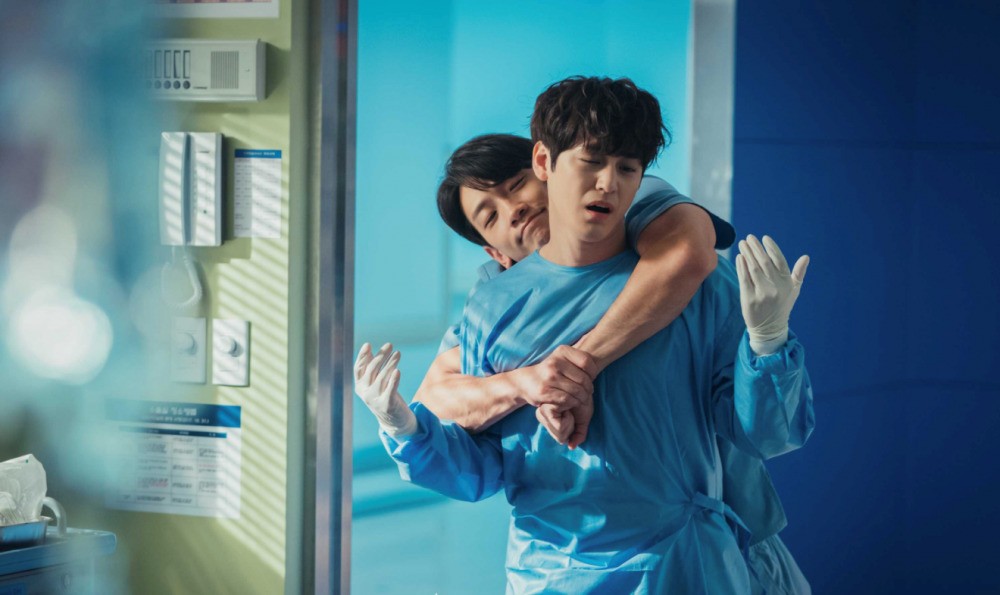 Episodes: 16
Two doctors are poles apart. One of them is very skilled, but he is selfish and arrogant. It's about Cha Youngmin. One day, Youngmin is involved in an accident that makes his spirit, his soul, possess another doctor, Seung Tak. In Seung Tak's case, he has never wanted to be a doctor, and he is only practicing at the hospital because he is going to inherit it from his mother. When these two opposite poles are linked in such a spiritual way, they will have to learn to live with each other.
14.Eve (2022)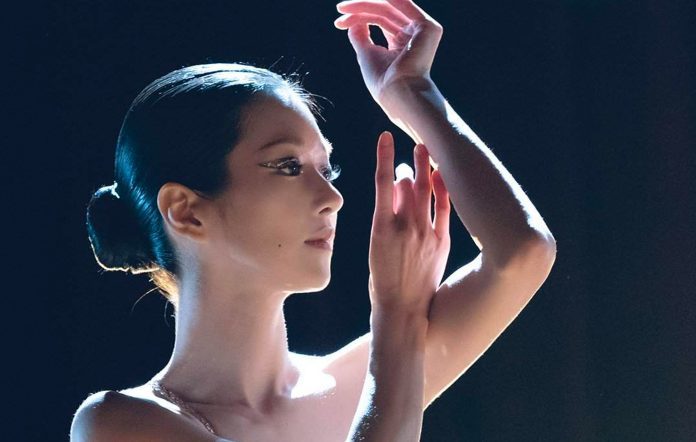 Episodes: 16
Rael Lee grew up as a girl who idolized her parents. Her father was extremely intelligent, while her mother was a beautiful woman. But when her father leaves this earth under very suspicious circumstances, her Rael grows with a thirst for revenge that she needs to quench. She knows full well who is behind the destruction of her family, and she decides to enter a legal battle for divorce to take everything away from them. Yes, the plan has been 13 years in the making, but that's not going to stop the mistakes she will inevitably make, or her spirit from being corrupted by such deep hatred. Will his will for her be destroyed by circumstances?
15. Shooting Stars (2022)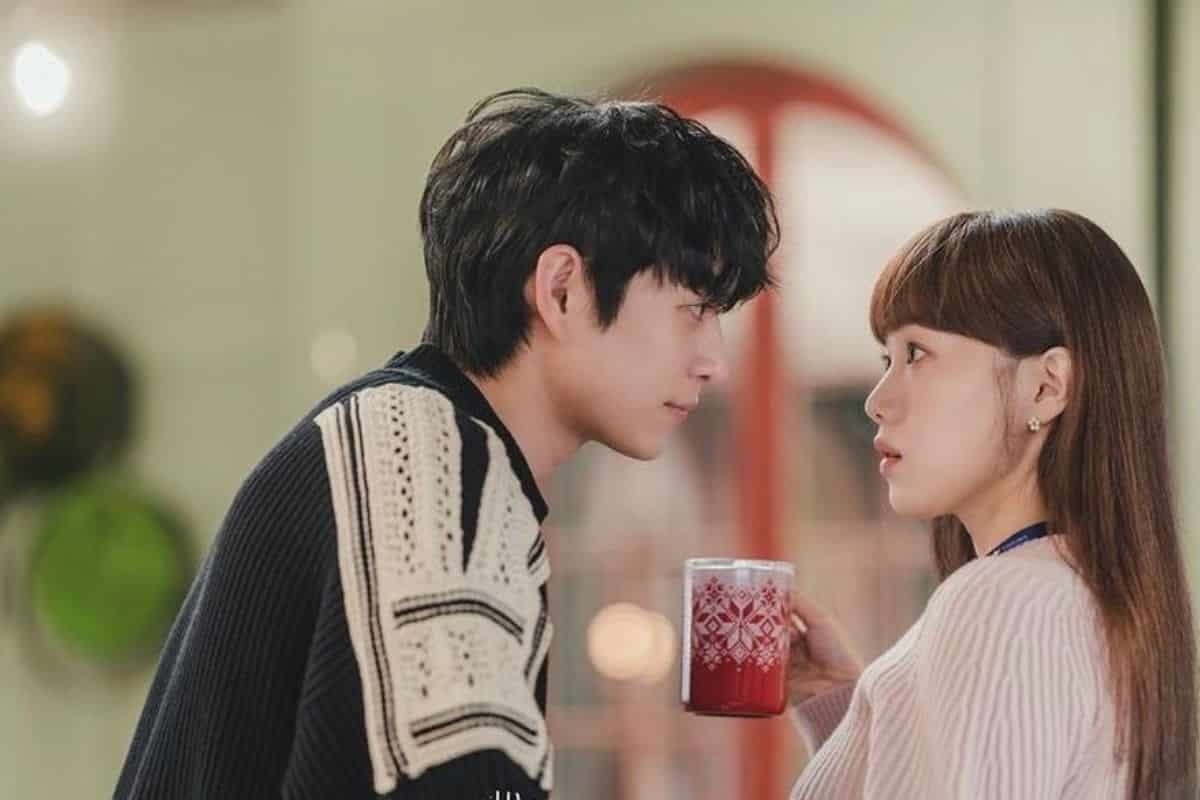 Episodes: 16
What is it that exists behind the glamor of the cameras and fame? Well, scandals, media messes, mistreatment, and much more, of course. This story is not told from the point of view of the one who lives at the top, but the rung they step on to stay on their feet: their assistants, managers and public relations teams. Reporters will also enter the arena, looking for any scrap of information that could damage the reputation of the stars. Han Byul is in charge of public relations for an entertainment agency, and her job is to clean up the mess of Taesung Gong, a so-called little angel who has never, ever done anything wrong. Will she cope with the pressure of having met him before he was a celebrity? Or will that connection lead them to feel something deeper for each other?
You might also be interested in: