In addition to classics like Dragon Ball, Bleach or Naruto, one of the "fighting shonen" anime that had me hooked for the longest time was Fairy Tail . Hiro Mashima 's story had its ups and downs, and although his finale completely disappointed me, I must say I had a great time with many of his seasons.
For a person who knows absolutely nothing about this series, they may feel a bit disoriented when it comes to knowing what things are canon, how many OVAs there are, if the series is told in order or if the movies should be seen . That's why I think it's good to make a mini guide that explains everything about Fairy Tail and the order in which it can be enjoyed optimally.
Fairy Tail can be seen in full, with english subtitles and legally through Crunchyroll . On Netflix you can watch from episode 73 to 98 (don't ask me why)
Chronological order to watch Fairy tail.
Main story
Fairy Tail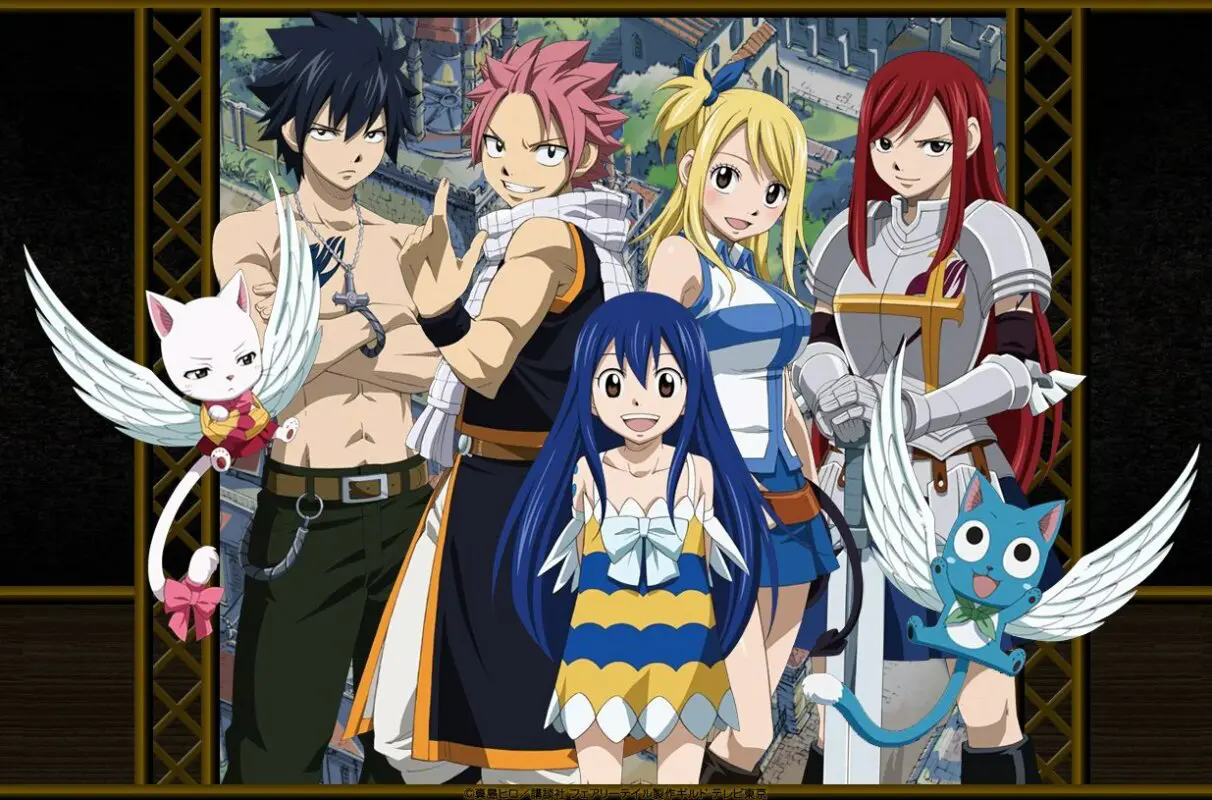 Format : series of 175 episodes✅
Animation Studios : Satelight | A-1 Pictures
Release date : October 12, 2009⌛
In this case we have to start at the beginning of everything , the first Fairy Tail anime. This series was on the air for four years and left us with unforgettable moments. So you can see that I'm not exaggerating, in 2010 it won the Anime of the Year award for Animax Asia, and in 2012 it won Best Japanese Anime at the Anime & Manga Grand Prix.
Fairy Tail (2014)
Format : series of 102 episodes✅
Animation Studios : A-1 Pictures | Bridge
Release date : April 5, 2014⌛
After two years of hiatus, Fairy Tail returned with a new animation and with more than a hundred episodes that continued the story of Natsu and company. This season ended the Great Magical Games arc and later adapted the war against Tartars. Also included is the animated adaptation of Fairy Tail Zero, a prequel starring Mavis Vermillion .
Fairy Tail: Final Series
Format : series of 51 episodes✅
Animation Studios : A-1 Pictures | Bridge | CloverWorks
Release date : October 7, 2018⌛
Fairy Tail's main story, as told in the manga, came to an end with this latest batch of episodes . CloverWorks joined the project to support the animation, and this time we are told about Natsu and Lucy's journey in search of their former companions and the final war against Zeref's Alvarez Empire.
Fairy Tail: 100 Years Quest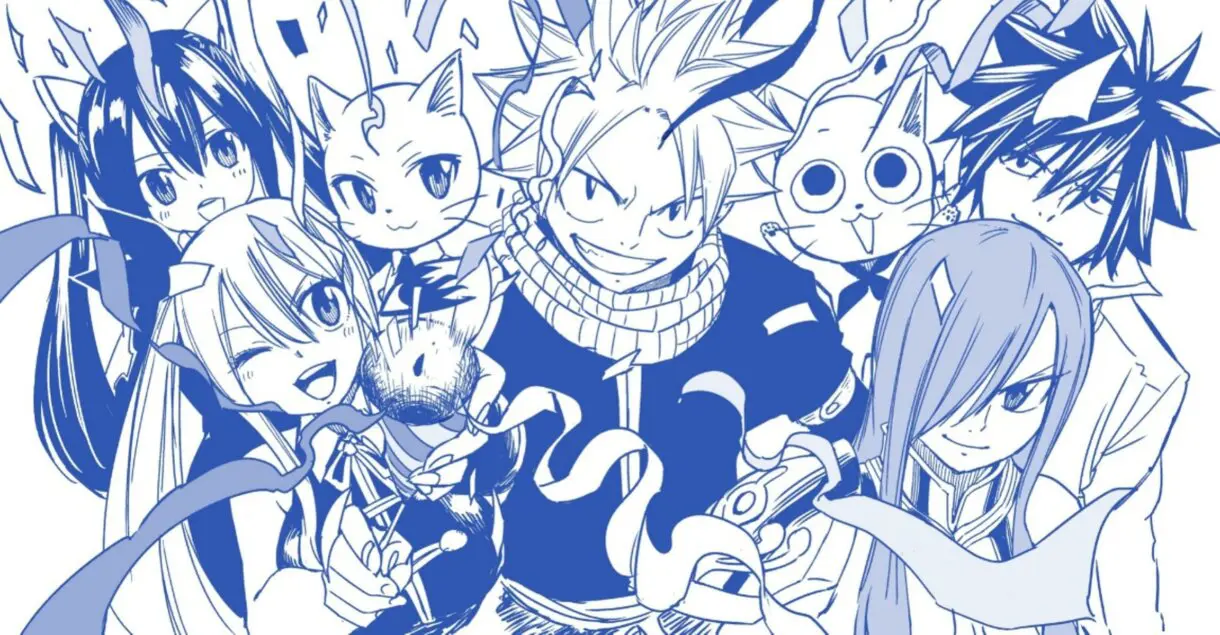 Format : television series✅
Animation studio : to be determined❓
Release date : to be determined❓
Fairy Tail will return in the future with a sequel that is based on Fairy Tail: 100 Years Quest, another manga by Hiro Mashima that serves as a sequel but is drawn by Atsuo Ueda. This story is still running, so there will still be Fairy Tail for a while.
Parallel stories
Fairy Tail OVAs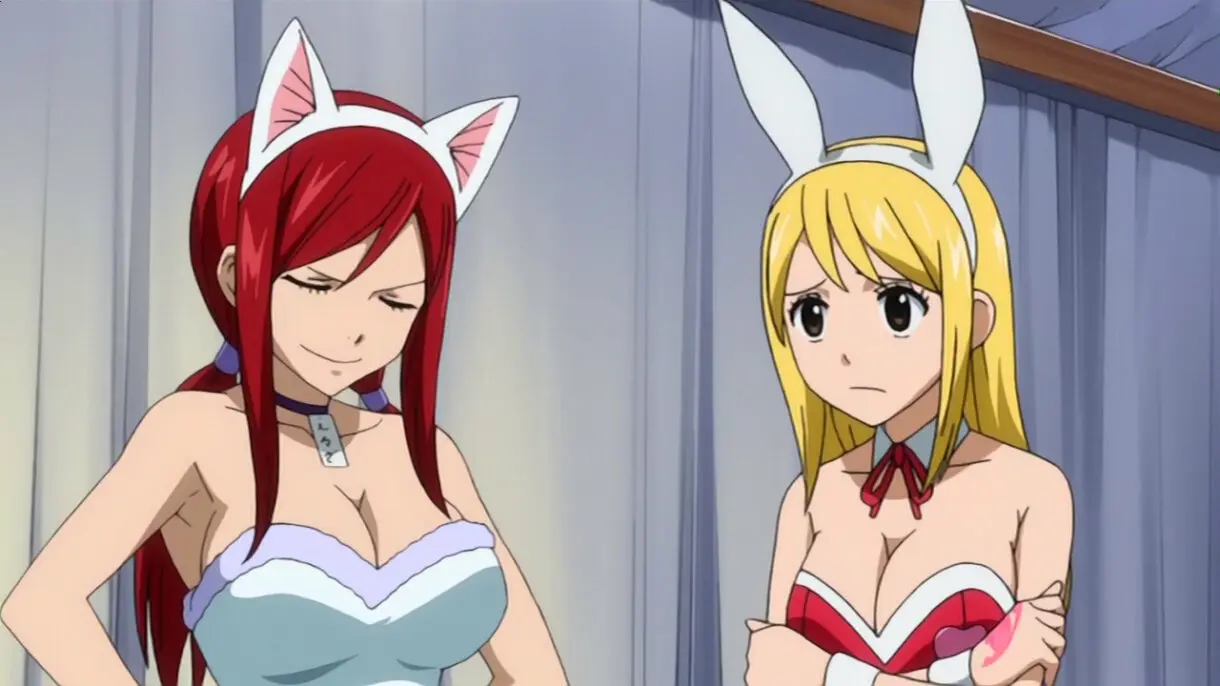 Format : series of 5 OVAs✅
Animation Studios : Satelight | A-1 Pictures
Release date : April 15, 2011⌛
These special episodes are slice of life and focus on telling us more humorous stories . The protagonists of Fairy Tail go to a water park, attend school, travel through time and much more.
Fairy Tail the Movie: Phoenix Maiden
Format : 86 minute film✅
Animation Studios : Satelight | A-1 Pictures
Release date : August 18, 2012⌛
This is the first Fairy Tail movie, which also featured a 12-minute prologue titled Fairy Tail: Priestess of the Phoenix – The First Morning. Here a parallel story to the main plot of the anime is narrated and we are introduced to the character of Éclair , a priestess who possesses a strange stone that could contain the powers of a Phoenix. It's not clear if it can be considered canon or not , but it certainly could fit into the Fairy Tail chronology.
Spin-off
Fairy Tail x Rave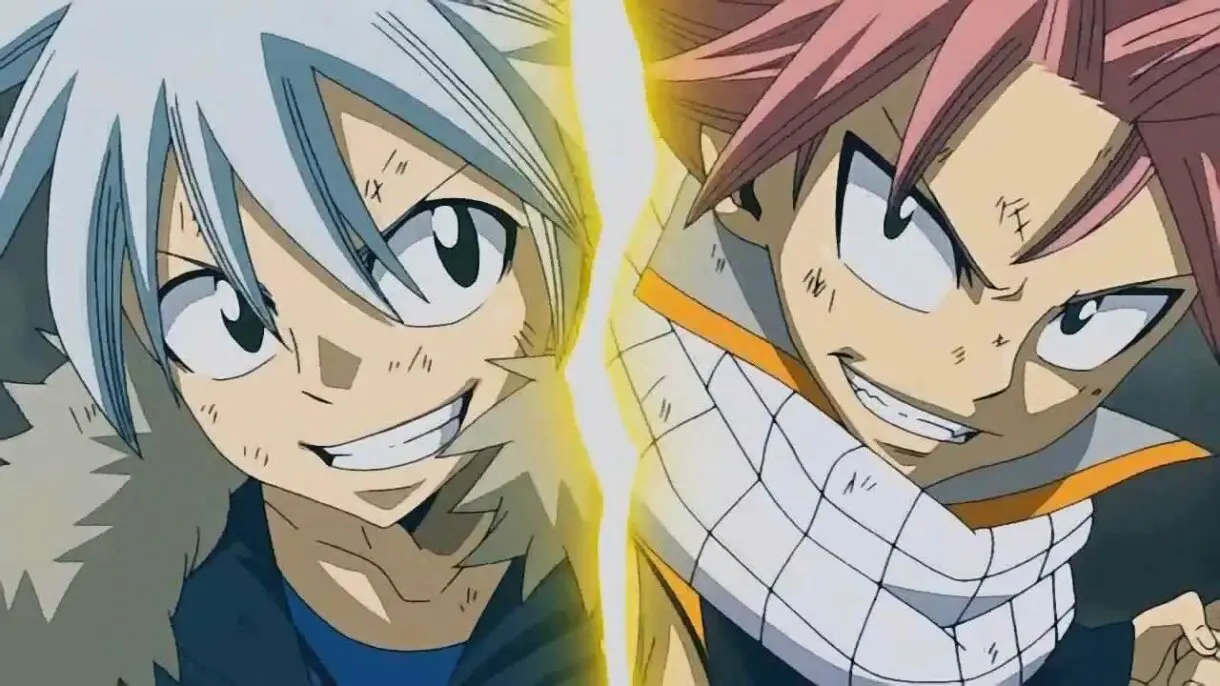 Format : OVA✅
Animation Studios : Satelight | A-1 Pictures
Release date : August 16, 2013⌛
This special OVA brings together the worlds of Fairy Tail and Rave, Hiro Mashima's previous work . In this curious crossover, the characters from both series will meet and see that they have more similarities than they think.
Others
Fairy Tail Movie 2: Dragon Cry
Format : 84 minute film✅
Animation Studio : A-1 Pictures
Release date : May 6, 2017⌛
Something strange happens with this movie . It seems like it can be considered canon (or at least the fandom thinks so), but unlike the first feature film, this time it doesn't fit comfortably into the main Fairy Tail story ; there are some important contradictions. That is why I give it a separate treatment.https://areajugones.sport.es/anime/fairy-tail-100-years-quest-la-secuela-de-la-obra-original-tendra-anime/embed/#?secret=tErUyAvgRg#?secret=0RKgXwnSCn
Fairy Tail Synopsis
Fairy Tail tells the story of Natsu, a young magician who searches everywhere for his teacher and adoptive father Igneel, and Lucy, a girl who dreams of joining the most powerful guild of magicians of all: Fairy Tail. The moment they meet, a long list of adventures begins that will lead them to face all kinds of dangers, make lots of friends and discover great truths about the magical world.