Hunter x Hunter is a work that has offered us moments as incredible as they are terrible. I personally consider it a masterpiece that gave me incredible moments and plots, as was the case with the Chimera Ant arc . However, being a fan of Hunter x Hunter is very painful, since the manga has been on hiatus for years and does not look like it will return . There is a very high risk that it ends up being incomplete.
When I found myself in the situation of having finished the Hunter x Hunter anime (the 2011 version of course), a gigantic feeling of emptiness invaded me . Togashi-sensei's work had accompanied me for a long time and suddenly he had said goodbye without even closing the story, on the contrary, he left us wanting .
I thought about it a lot, but decided not to read the manga so as not to hurt myself more. I didn't want to read the first few chapters of the Dark Continent arc so I wouldn't have to go through the frustration of halfway through the work again, but I think I'll eventually finish doing it one day.
After finishing the anime, what part of the manga should I read to follow the plot?
This is the big question that many people continue to ask today. Even I have done it on several occasions, because I often forget. That's why I wanted to write this article, so that people who finish the anime and want to continue the story through the manga know where to start .
If we get rigorous, the manga gets fully into the Dark Continent arc with chapter 340 ✅
If you want to buy the manga in physical format, you should know that this chapter is included in volume 32 ✅
From here it would only be necessary to read until chapter 390 , the last one to be published❗
The last volume to go on sale was number 35, which covers up to chapter 370 ❗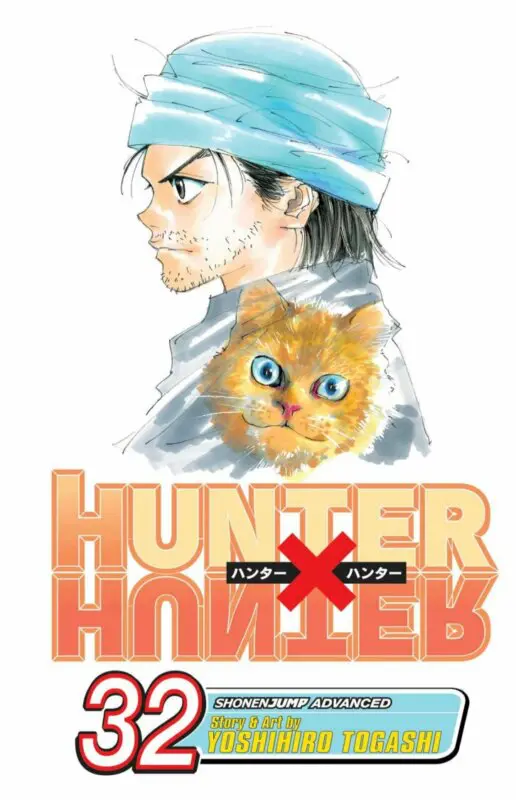 Hunter x Hunter Synopsis
Hunter x Hunter tells the story of Gon, a 12-year-old boy who, after learning that his father is still alive, dreams of becoming a hunter in order to find him. During his journey, this young man will make good friends with other aspiring hunters named Leorio, Kurapika and Killua, who have their own motivations and secrets. Unfortunately for Gon, his journey will be full of dangers, mysteries and challenges that he must overcome.