In theaters in Japan, the preview of the first episode of the third season of the anime has finally been carried out Kimetsu no Yaibaand although the event will also reach 80 other countries and territories, fans were concerned about one detail in particular: «Did they animate the scene where Mitsuri Kanroji, the "Pillar of Love", appears completely naked in the bathroom?».
Yes, fans of Kimetsu no Yaiba (and the anime industry in general) have such concerns, but before answering the question (which, from the title, we know it was), let's remember this scene from the manga: "The scene occurs in the early chapters of the "Blacksmith Village Arc", and Mitsuri can be seen in an open bathroom, without clothes, but not directly naked.».
Anyway, Japanese fans leaked some photos in movie theaters (something completely illegal in those lands, but some are always willing to take the risk) where we can see that the scene was animated.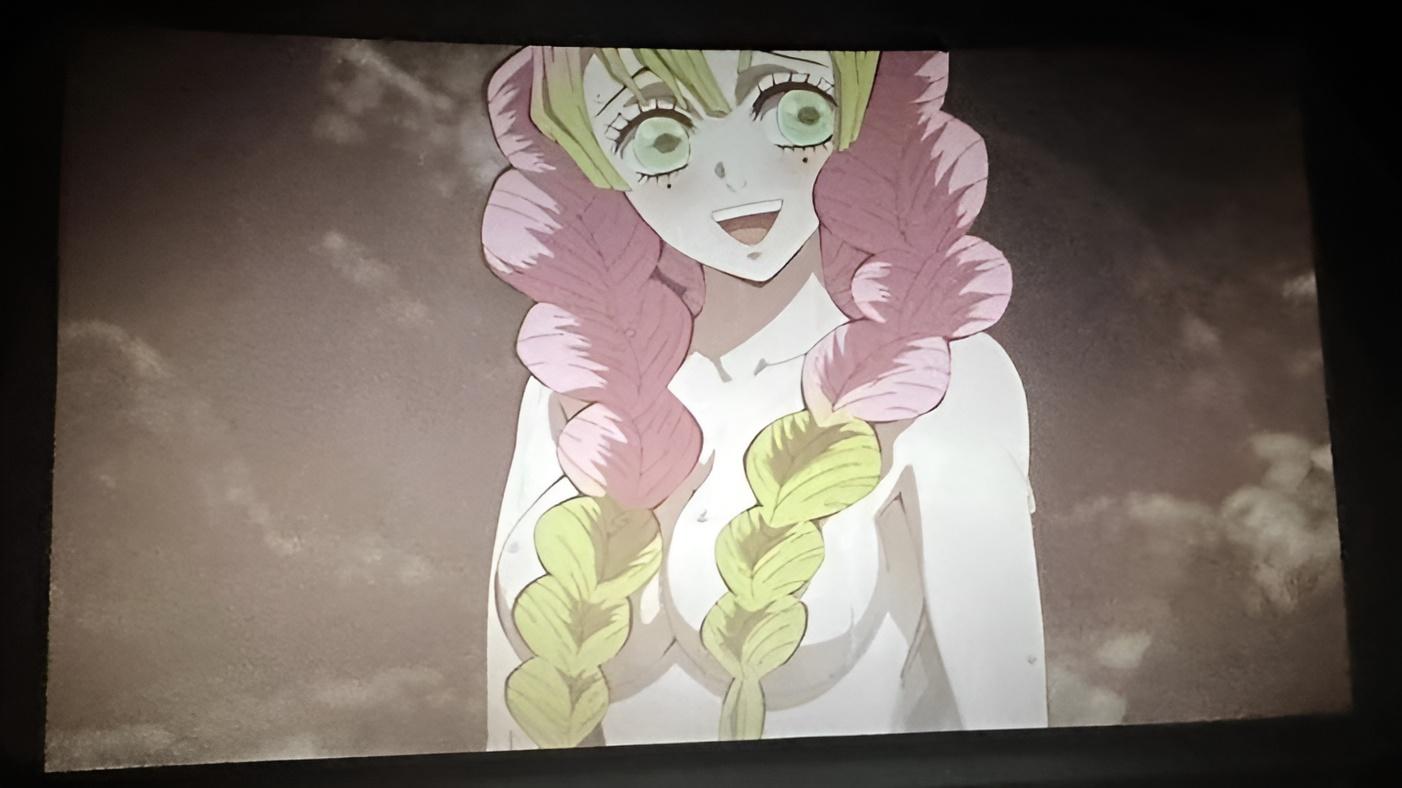 Netizens were delighted with the production's decision, and highlighted comments such as:
«oh my god i'm drooling on the keyboard».
«I used to pray for a time like this to come».
«Kimetsu no Yaiba is already my favorite anime, I'm not going to lie».
«The only good thing about this whole arc».
«The fact that Kimetsu no Yaiba did dare to do it, but Bleach didn't, leaves me confused».
«People were worried that they would delete it, but I never understood why they would delete it, it only lasts a few seconds».
«The detail is incredible, it shows that it is not the back of a normal woman. You can see that she is the back of a stocky woman, but not to the point of losing her femininity.».
«Great! I haven't seen the second season, but I had heard the rumors from people who were worried about this scene not being animated. I swore to my friends that I would stop watching Kimetsu no Yaiba if they didn't cheer her up, so now she's going to have to keep watching it.».
«I love that this scene was animated, but Rukia's in Bleach was not».
«This is the kind of news that gets me through the month».
General Synopsis of Kimetsu no Yaiba
Tanjirou Kamado lives with his impoverished family on a remote mountain. As his older brother, he took responsibility for supporting his family after his father's death. On a cold winter's day, he goes down to the local village to sell charcoal. At dusk, he is forced to spend the night at the home of a curious man who warns him of the existence of strange creatures that roam the night: malevolent demons that crave human flesh.
When he finally gets home, Tanjirou's worst nightmare comes true. His entire family has been brutally massacred, with the sole exception of his sister Nezuko, who has turned into a carnivorous demon. Filled with hatred and despair, Tanjirou desperately tries to stop Nezuko from attacking others, embarking on a journey to avenge his family and find a way to turn his beloved sister back into a human.
Fountain: @PridefulSin on Twitter
©吾峠呼世晴/集英社・アニプレックス・ufotable
The entry Kimetsu no Yaiba did animate the sensual Love Pillar scene was published first on Kudasai.