The manufacturing company FREEingthrough the distributor Good Smile Companyannounced the release of a 1/4 scale figure based on Shouko Komi (Bunny Ver.) of the franchise Komi-san wa, Komyushou Desu (Komi Can't Communicate), for the month of October 2023.
The company describes the product as follows:
«From the anime series "Komi-san wa, Komyushou Desu" comes a 1/4 scale figure of the heroine Shouko Komi! The immensely beautiful and incredibly shy Komi-san, with her lustrous black hair and excellent physique, has been faithfully captured in figure form, complete with an originally designed bunny girl outfit.
Bodily proportions from the original manga, flowing black hair, and slightly flushed face as she tries to hide her bunny outfit with her hands—all of Komi-san's trademark charm has been embodied in an impressive figure. Production of the figure was reviewed and approved by the original manga creator Tomohito Oda to ensure that fans would be satisfied with the final product. Be sure to add to your collection the beautiful girl admired by all, Komi-san.
The product has a height of about 460mm, will be priced at 38,500 yen (about 295 US dollars), and is available for reservation on the dealer's official site in the period from January 26 to March 23, 2023.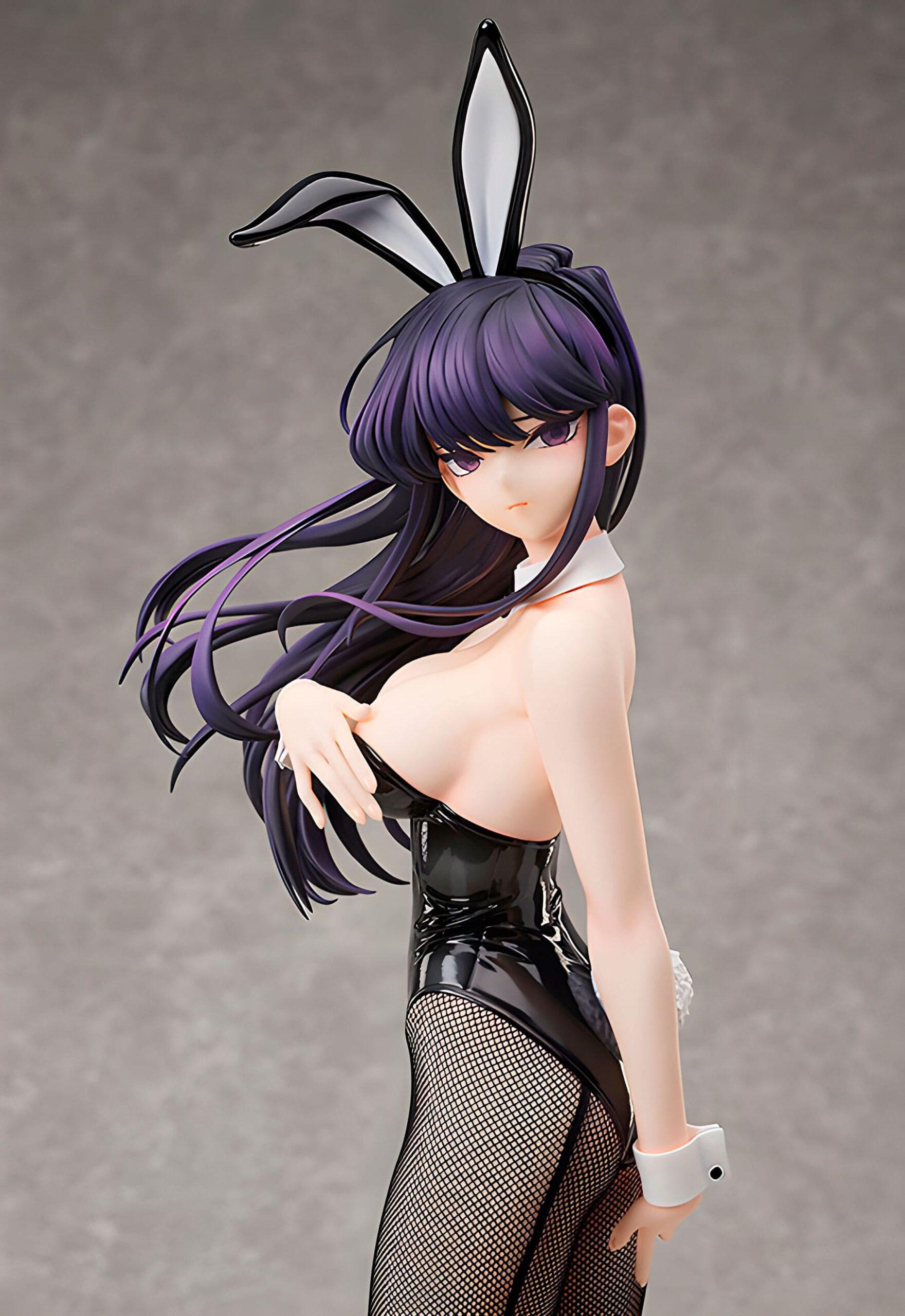 Synopsis of Komi-san wa, Komyushou desu
It's Shouko Komi's first day at the prestigious Itan Private Institute, and she's already become the Madonna of the school. With her long black hair and her tall and elegant appearance, she captures the attention of anyone who crosses her path. However, there is a problem: despite her popularity, Shouko is terrible at communicating with others. Hitohito Tadano is your typical high school boy. With his life motto of "reading the situation and making sure to stay out of trouble", he quickly discovers that sitting next to Shouko has made him the enemy of everyone in his class.
One day, accidentally passed out, Hitohito wakes up to the sound of Shouko's "meow". He lies saying that he didn't hear anything, which makes Shouko run off. But before she can escape, Hitohito guesses that Shouko isn't able to talk to others easily; in fact, he has never been able to make a single friend. Hitohito decides to help Shouko in her goal of making a hundred friends so that she can overcome her communication disorder.
Font: Good Smile Company
(c)オダトモヒト・小学館/私立伊旦高校
The entry Komi-san dresses up as a bunny girl for a fabulous figure was first published on Kudasai.