If you are a fan of "My Hero Academia"You're obviously waiting on 3 things at this point: the end of the manga, which has been in the works for a few months now, and then the fourth movie and the seventh season of the anime. Indeed, Kouhei Horikoshi's work has been around for a while now. years one of the most successful in the entire Japanese industry, and even with all the work that is involved in BONES they allow themselves the luxury of create OVAs like "My Hero Academia UA HEROES BATTLE", which will premiere soon on Crunchyroll.
Everything you need to know about the premiere of My Hero Academia UA HEROES BATTLE
Before leaving you with everything Crunchyroll has confirmed Regarding the premiere of the OVA, I leave you with the promotional poster that they have shared for it: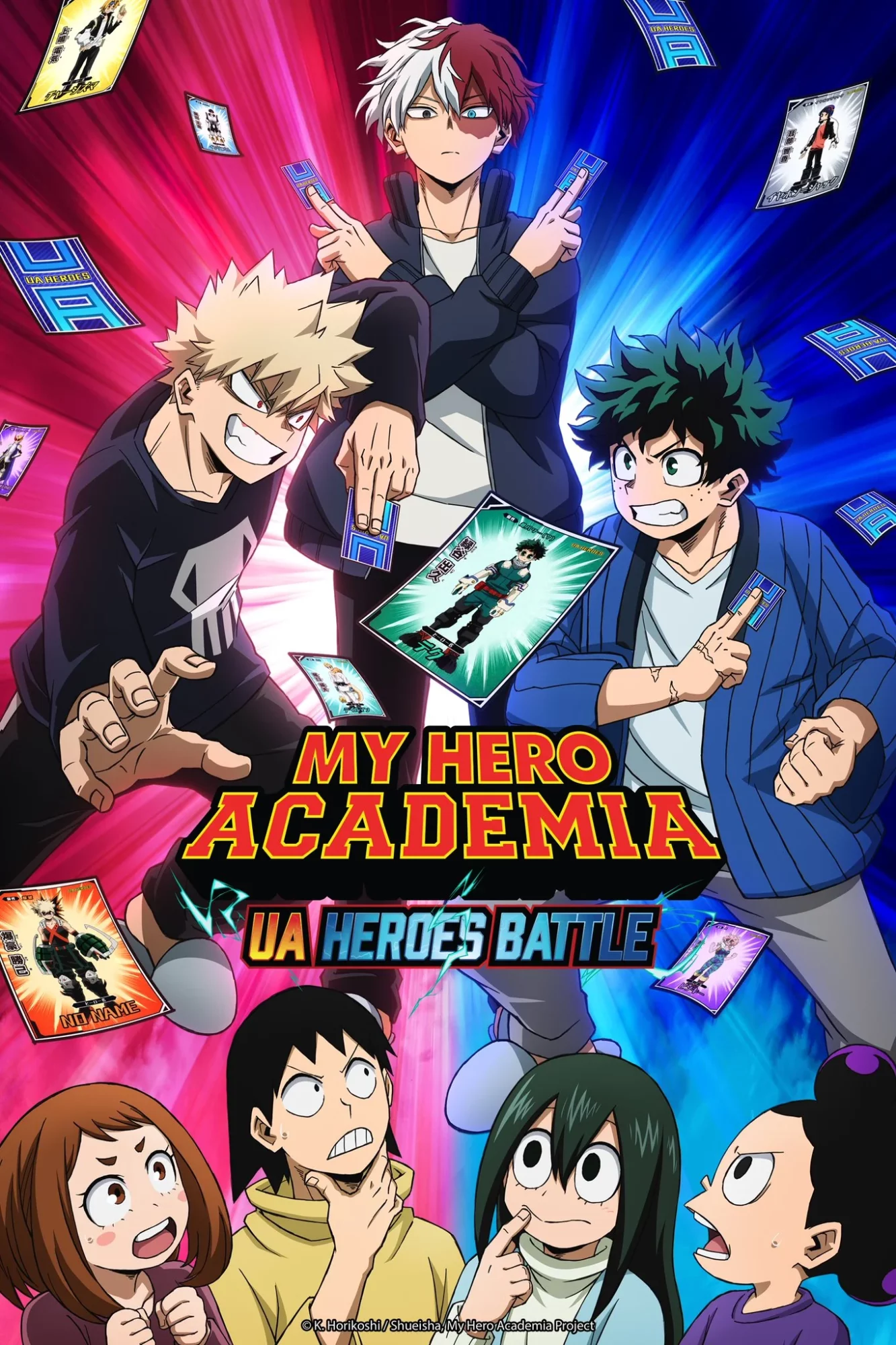 And now, keep in mind the following things prior to the premiere:
First of all, it's time to say the release date of My Hero Academia UA Heroes Battle on Crunchyroll: November 30, 2023. The truth is that the OVA already debuted in previous weeks both through Japanese cinemas and also at some other anime conventions, but this will be the first time it is made available worldwide to all audiences. 😎
Because indeed, Crunchyroll has confirmed the OVA for the following territories and in the following languages:

Languages: English (dubbed and subtitled), Latin American Spanish (dubbed and subtitled), Portuguese (dubbed and subtitled), German (dubbed and subtitled), French (dubbed and subtitled), Spanish from Spain (subtitled), Russian (subtitled) and Arabic (subtitled).
Territories: USA, Canada, United Kingdom, Ireland, Channel Islands, Malta, Gibraltar, Isle of Man, Australia, New Zealand, South and Central America, Scandinavia, Europe, Middle East, Africa, Southern France, Antarctic Islands and Islands of the Pacific Ocean.

And for those who are curious to know what the OVA is about, the truth is that the promotional image speaks for itself: The protagonists of My Hero Academia will face each other in a new card game… in which they themselves appear! 😮
Obviously, it must be taken into account that "My Hero Academia UA Heroes Battle" is not a content that is going to offer anything at all in terms of anime history, but it can be good entertainment for those who are thirsty for more Deku and company. For more information about the return of the weekly anime and everything that is prepared, I recommend stay tuned for JUMP Festa 2024where "My Hero Academia" already has a confirmed presence and is sure to have many new features under its belt.
More about the anime industry that may interest you