A popular Japanese comment forum opened a discussion with the question: "I can understand "Lycoris Recoil" and "Bocchi the Rock!", but why did "Sono Bisque Doll wa Koi wo Suru" become popular?». As can be read in the question, the fan does not seem to understand what it was that made the anime of Marin Kitagawa became popular, which sparked a discussion among fans.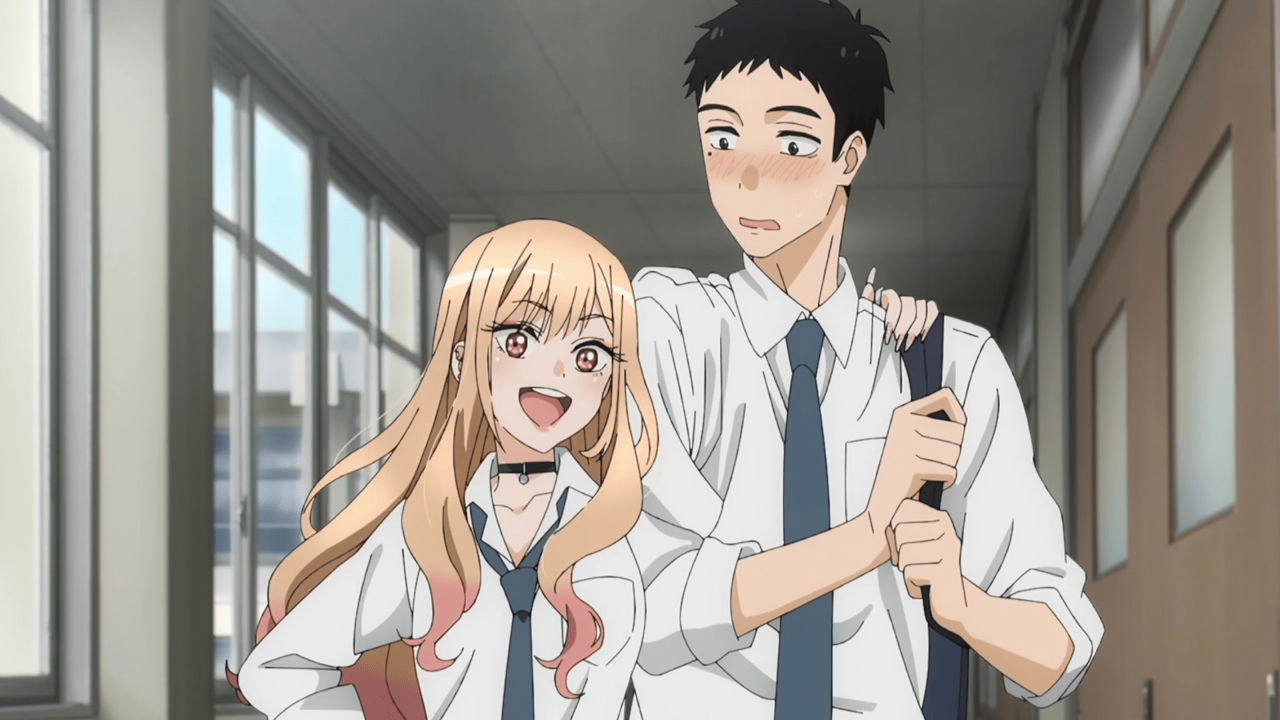 Let's review some of the most prominent responses:
«After all, it's the girl that makes a show popular, right?».
«In my opinion, it was Gojo-kun who got me to watch this series.».
«The absence of relevant rom-coms this season surely already gives you an idea of ​​what Sono Bisque Doll did so well.».
«The manga was already popular before it was animated, so it already had a fan base.».
«Surely anywhere you find any cosplayer as beautiful as Marin-chan, but surely you have never seen someone like Gojo-kun».
«It's nothing new that otakus like gal girls. And it also turns out that handsome guys are popular with women, obviously, don't you think? It doesn't matter if they exist in real life or not, that's why it's fiction».
«At first it seemed like a harem, but it turned out that it wasn't. In the first episode, the childhood friend who had traumatized him with the idea that men can't like dolls is shown, and then the loli cosplayer appears almost falling in love with him».
«The childhood friend will return at some point, I'm completely sure».
«In my case, I have only read the manga, and I can assure you that it is totally interesting, it has reached an important point».
«I thought that Juju-sama was going to be much more popular than Marin herself. In fact, I think it was, because he doesn't appear much lately».
«I was able to watch it until the end because Gojo-kun is not a male lead like any other.».
«There was no character that you disliked, the animation was sublime and the production was magnificent».
«The choice of the protagonist's personality was perfect to make the series popular among women. This would not have happened if Gojo-kun had been, for example, an incompetent otaku».
«In today's rom-com productions, you already need an interesting male lead as well. Why do you think Shikimori-san didn't have the same success?».
«The attention to detail at Sono Bisque Doll was sublime, nothing more to say».
«Today, if you take a subject that would be popular with men and portray it with the sensibility of a woman, it becomes a hit.».
«From a woman's point of view, the ideal guy who understands her hobby and will help her if she needs it, and from a man's point of view, the ideal girl who is nice to weirdos.».
«I like this story, and I'm not interested in real life cosplayers».
«Very easy to see, and it is that the male protagonist is tolerable, not like the others».
«It's a manga for girls, but it's easy for both men and women to see psychology from both sides, and that's what has made it so popular.».
Font: Yaraon!
The entry Not only Marin, Gojo was also key to the success of Sono Bisque Doll was first published on Kudasai.