I'm going to start this by saying that I have never seen anything from Scott Pilgrim., and yes, I already see someone with their hands on their heads. Well, as compensation I will say that the "Scott Pilgrim" anime It has really made me reconsider that, perhaps, I should at least watch Michael Cera's legendary film. Because indeed "Scott Pilgrim takes the leap"it's an anime magnificent and that in fact will surprise even those who have consumed all the existing "Scott Pilgrim" material, for various reasons.
Scott Pilgrim makes the leap is not an adaptation, it is a brilliant alternative story of the original work
The basis of "Scott Pilgrim" is not truly complex: The protagonist, Scott Pilgrim (in case a case was not clear), falls in love with Ramona Flowers, the girl of his dreams, but in order to date her he must first confront the league of evil exes that had formed around the girl. The typical story to be able to be with the person you love, come on.
However, the "Scott Pilgrim" anime gives him a twist to things that, even as someone who hadn't consumed the previous materials, I didn't really expect:
It's not that Scott Pilgrim isn't central to this story, after all it's HIS story as well as Ramona Flowers'. BUT, the anime also seeks to be more a story of Ramona as well as all the characters involved.
In this sense, each episode of the Scott Pilgrim anime opens the doors to a new part of its world through one of its characters. Yes, it very much follows that 'episode by anime.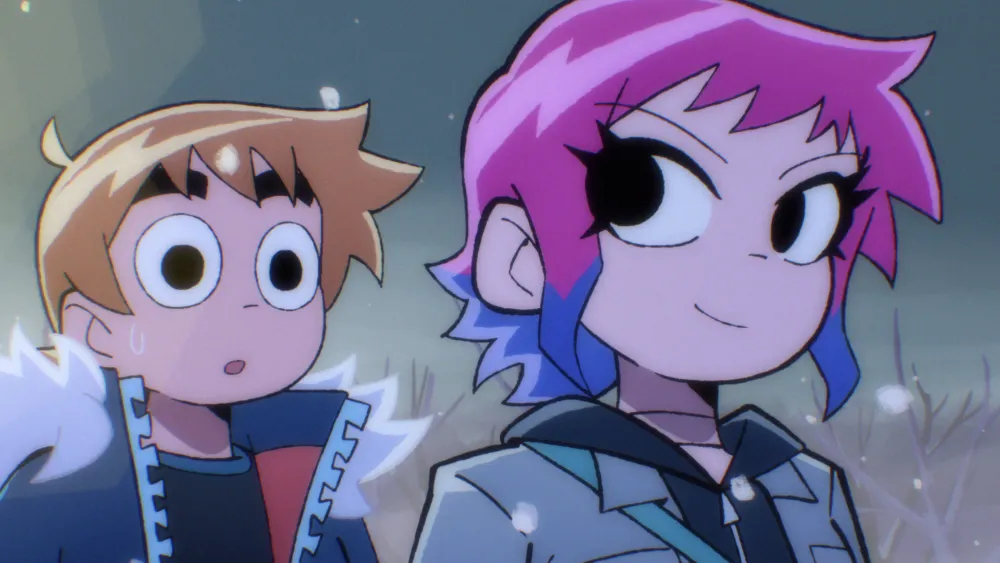 Scott Pilgrim makes the leap is, well, a kind of 'what if' in which no loose end is left and through which a very complete world is built. Having said all this, the truth is that the animation is possibly the true king of the show.
Science Saru has been known for years for doing a job exceptional in terms of technical, although it is true that at the level of stories they are not so spot on. Personally, I think Scott Pilgrim is the best work I've seen from the studio to date (along with Devilman: Crybaby).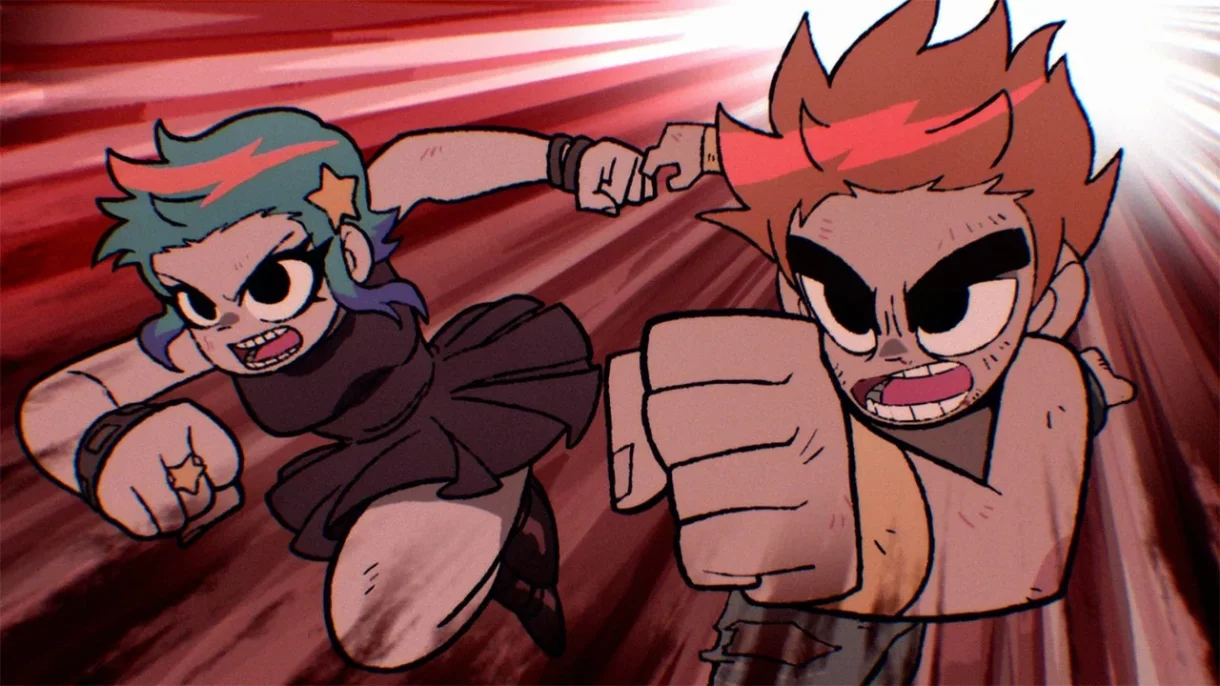 The Designs and overall animation are simply exceptionalbut everything starts to fly to incredible heights as soon as the fighting starts. I especially want to highlight a fight between Ramona herself against one of her exes, in which they jump from film to film combining all kinds of settings, image filters, animation and more that makes it a brutally entertaining confrontation. Each battle is its own, unique and highlights to evil wonders what makes the particular fighter unique.
And to all these things we must also add a great soundtrack. I especially liked the themes that appeared during the episode that focused on Lucasbut in general the music aspect is another element that stands out very positively.
---
Again, as a non-Scott Pilgrim fan, I think the most positive thing I can say about this work is that As an anime it is an exceptional work, and as a story it makes me want to see the original to see how different it is from what Science Saru represented.. But come on, as I say, whether you are a fan or not of the previous "Scott Pilgrim" materials, I think that with only 8 episodes of +20 minutes each, it is really worth taking a look at what, for me, is already about one of the great animes of the year.
More about the anime industry that may interest you