Do you know the filler episodes of One Piece that can be skipped? Here we help you!
As a general rule, anime is known to contain several filler episodes that don't actually contribute to the main plot arc. Therefore, as One Piece is an extremely long anime with more than 990 episodes, it is normal that there are several fillers.
How much do you know about One Piece 20 Difficult Questions?
One Piece Filler List
Here are the episodes featuring the filler arcs, which were exclusively added to the anime:
50-51
54-61
93
98-99
101-102
131-143
196-206
213-216
220-226
279-283
291-292
303
317-319
326-336
382-384
406-407
426-429
457-458
492
497-499
506
542
575-578
590
626-628
747-751
775
780-782
895-896
907
Canonical episodes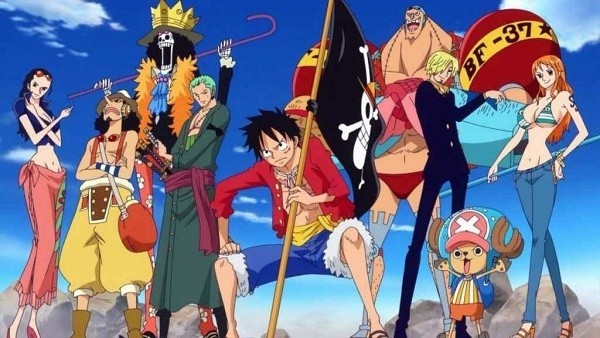 These are the episodes that the canonical arcs of the anime tell, that is, the events that are told in the original manga:
1-49
52-53
62-92
94-97
100
103-130
144-195
207-212
217-219
227-278
284-290
293-302
304-316
320-325
337-381
385-405
408-425
430-456
459-491
493-496
500-505
507-541
543-574
579-589
591-625
629-746
752-774
776-779
783-806
808-864
880
886
891-894
898-906
908-911
913
916
918-923
925-933
935-985
986-988
990
993-995
The arches
Now, these are the detailed story arcs, so you can decide exactly which episodes you can watch:
East Blue Saga (canonical episodes 01-53)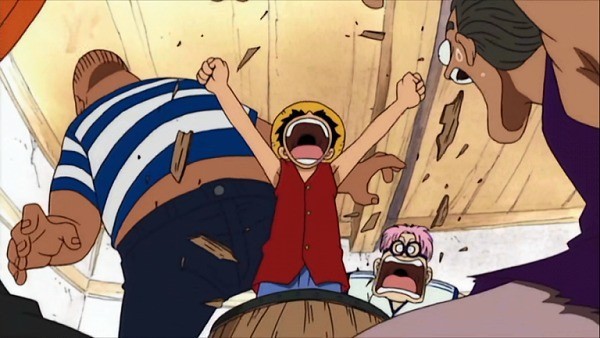 Romance Dawn Arc (Episodes 01-03)
Arco Buggy, the Clown (episodes 04-08)
Captain Kuro Arc (episodes 09-18)
Baratie Restaurant Arc (episodes 19-30)
Arlong Park Arc (episodes 31-44)
Buggy Pirates Arc (episodes 46-47)
Loguetown Arch (episodes 45 and 48-53)
Millennium Dragon Bow (filled) (episodes 54-61)
Alabasta Saga (canonical episodes 62-130)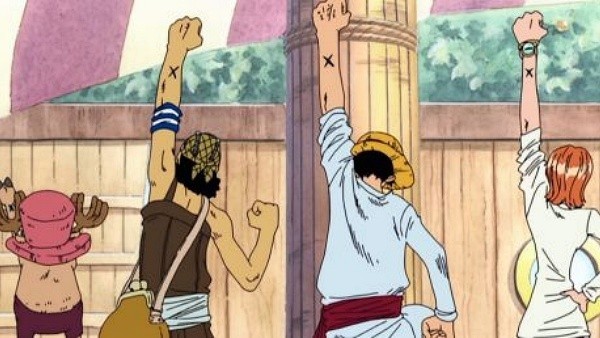 Reverse Mountain Arc (episodes 62-63)
Whiskey Peak Arc (episodes 64-67)
Coby-Helmeppo Arch (episodes 68-69)
Little Garden Arch (episodes 70-77)
Drum Arc (episodes 78-91)
Arco Alabasta (episodes 92-130)
Mugiwaras Arch (filler) (episodes 131-135)
Sky Island Saga (canonical episodes 144-195)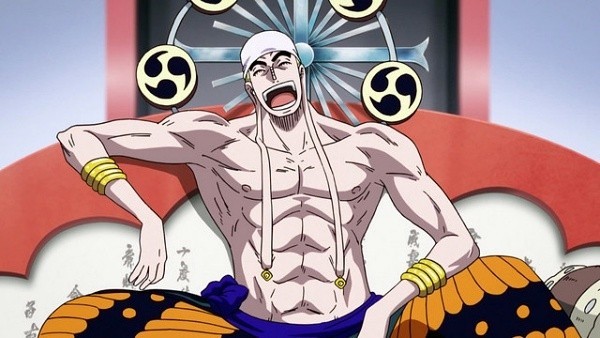 The Zenny Pirates Arc (Filler) (Episodes 136-138)
Rainbow Mist Arc (filled) (episodes 139-143)
Arco Jaya (episodes 144-152)
Skypiea Arc (episodes 153-195)
Bow G-8 (filled) (196-206)
Water Saga 7 (canonical episodes 207-325)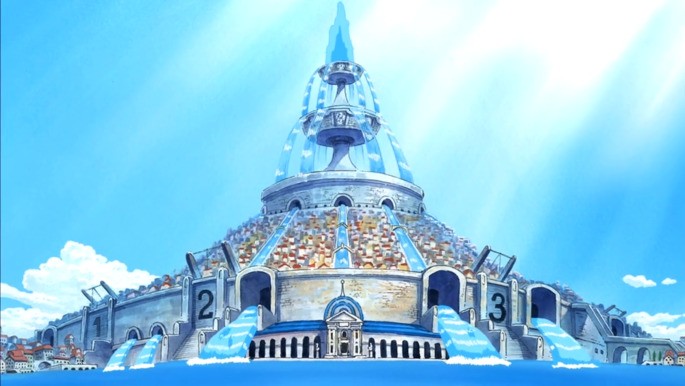 Davy Back Fight Arc (Episodes 207-219)
Ocean's Dream Arc (filler) (episodes 220-224)
Foxy's Return arc (filler) (episodes 225-226)
Arco Water 7 (episodes 227-265)
Enies Lobby Arc (episodes 226-312)
Enies Lobby 2 Arc (Episodes 313-325)
Bark Thriller Saga (canonical episodes 337-381)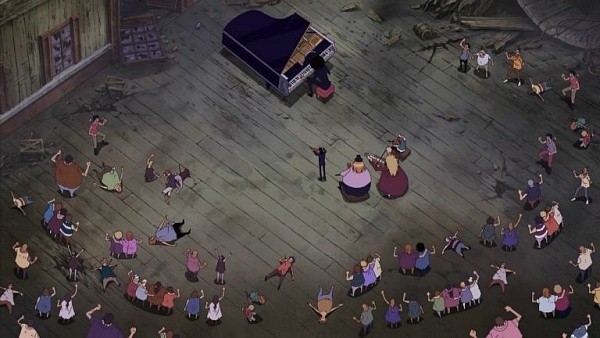 Ice Hunter Arc (filler) (episodes 326-336)
Thriller Bark Arc (episodes 337-381)
Arch Spa Island (filler) (episodes 382-384)
Marineford War Saga (canonical episodes 385-516)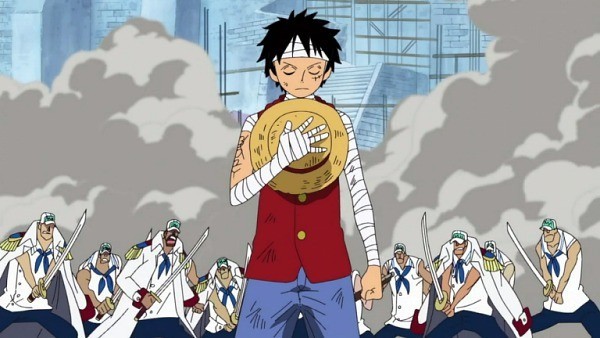 Duval / Shabondy Arc (episodes 385-407)
Amazon Lily Arc (episodes 408-421)
Bow Impel Down (episodes 422-425)
Little Blue Orient Bow (filled) (episodes 426-429)
Arc Impel Down (continued) (episodes 430-456)
Marineford Bow (episodes 457-489)
Post-Marineford Arc (episodes 490-516)
Isle of Merfolk Saga (canonical episodes 517-574)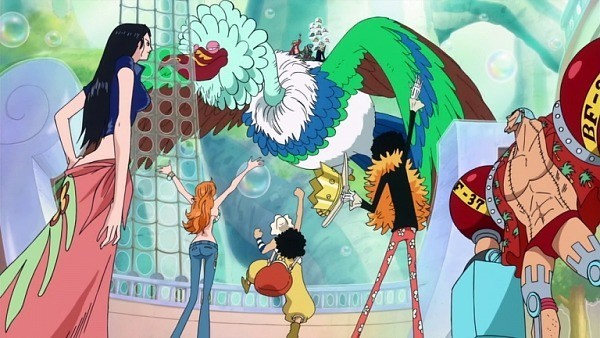 Reunion Arc: Return to Sabaody (episodes 517-522)
Isle of Tritons Arc (episodes 523-574)
Pirate Alliance Saga (episodes 579-746)
Z's Ambition Arc (Filler) (Episodes 575-578)
Punk Hazard Arc (episodes 579-625)
Regaining Caesar Arc (filler) (episodes 626-628)
Dressrosa Arc (episodes 629-746)
Saga of the Four Emperors (Yonkou) (canonical episodes 751-779, 783-894, 897-906, 908-present)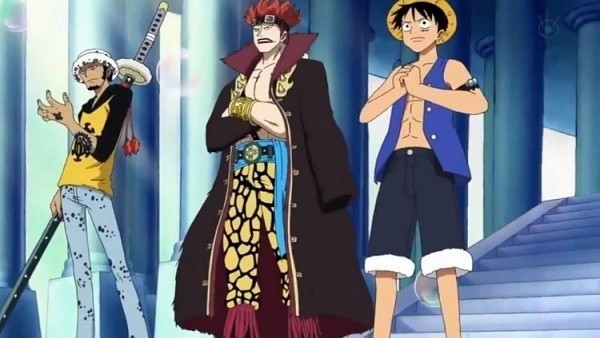 Silver Mines Arc (filled) (episodes 747-750)
Arch Zou (episodes 751-779)
Arc: Supernovae of the Navy (filler) (episodes 780-782)
Island Whole Cake Arc (Episodes 783-877)
Bow of the Levely (episodes 878-889)
The King of Carbonic Acid Arc (Episodes 895-896)
Wano Country Arc (Episodes 890-894, 897-906)
20th Anniversary – Romance Dawn Special (Filler) (Episode 907)
Wano Country Arc (episodes 908-present)