When an anime stays on the air for a long time without new content, I tend to forget a lot of the things that happen in the story. Come on, I understand that this is something that happens to everyone. On the other hand, what I have engraved in me is about the treacherous finale of "Tower of God". The truth is, you may have liked the first season more or less, but what cannot be denied is that the way it closed was completely wild. Now, A few years later, we are finally 'close' to the second season.
EVERYTHING new that has been said about the return of the Tower of God anime
Before commenting on the news revealed for the second season of "Tower of God", I leave you below the new teaser trailer that they have shared for this continuation of the anime:
And then I tell you the little things you should take into account Looking ahead to the return of the "Tower of God" anime:
To start, the most important news of the day is that Tower of God season 2 premieres during July 2024. Although for now we do not have a release date as such, this confirms the anime as a summer quarter production. Whether it will simply extend into autumn or into winter is another question that remains up in the air. 🤗
On the other hand, what has also been confirmed is that, as with the first season of Tower of God, This continuation of the story will be broadcast on Crunchyroll. 😉
It is worth remembering that The first season of Tower of God was in charge of adapting 78 chapters of the original work SIU. At this point a total of 594 chapters have been released, so as you can see, Tower of God is really an adaptation that I could continue for many years and seasons if desired. 😮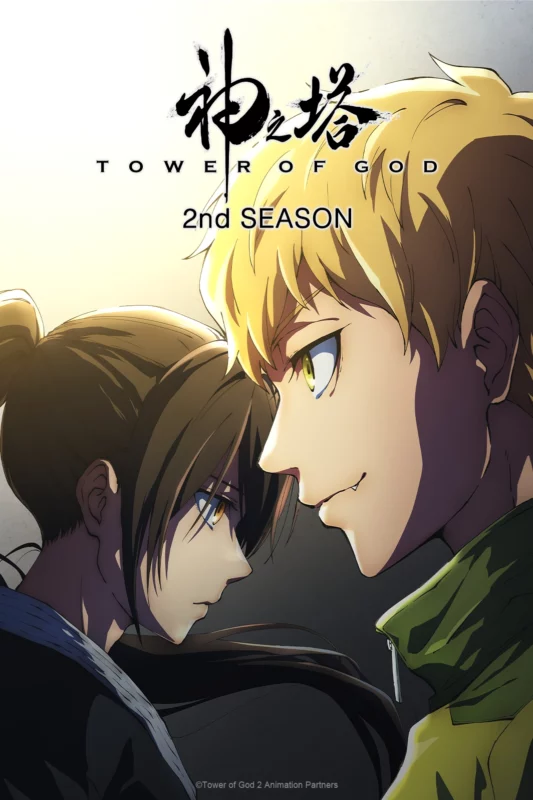 It should be mentioned that During 2022, a hiatus was announced in the publication of "Tower of God" due to the poor health of its author, but fortunately in the first months of 2023 SIU was able to get back to work. Thus, in just a few months the author has found more than 40 new chapters of content, so as I say with due continuity and diligence, "Tower of God" can become an anime reference for these coming years. In any case 'piano piano', and the first thing will be to enjoy the second season come July of next year.
More about the anime industry that may interest you