Synopsis
This anime tells the story of Tatsuya and Miyuki, a couple of "brothers" who have a great secret and attend a magical high school in which, when taking an entrance exam, the attitudes that the person manifests are measured and depending on the exam they are It will define if you have a great capacity to handle magic. In that world there are the Blooms who are the people who can store large amounts of magic and can use it without limitations and the Weed who are those people who find it difficult to handle and store magic.
Miyuki is a Bloom and Tatsuya is a Weed and the school they both attend shows discrimination in which the Blooms look down on the Weed. On the 1st day of class, Tatsuya and Miyuki with some of their friends are involved in an argument in which the student council had to intervene, letting them go with a little warning.
As time passes, he meets many people and becomes a magical engineer in the battle of the 9 schools in which they compete in various aspects. Tatsuya in one of the competitions in which he was as an engineer he had to configure the CAD (tool used by magicians to facilitate the activation of a magic) of Miyuki when he saw that they put a virus on his side of "brother protecting his little hemanite" It came to light and prevented Miyuki from being hurt.
Tatsuya has the duty to protect Miyuki and she is the only one who makes him really angry because of the great affection he has for her.
The age and height of the characters in the irregular at magic high school.
Shiba Tatsuya 
How old is Shiba Tatsuya, Born on April 24, 2079 now depends on the volume in which you are, you can count his age.
How tall is Shiba Tatsuya? is considered a tall boy with a 183 cm.
What is the weight of shiba tatsuya : 74 Kg.
Tatsuya Shiba . Main character of the manga series Mahouka Koukou no Reottousei , created by Tsutomu Satō . He is a Class 2 student in one of the famous 9 Magic Schools. A student of the famous ninjutsu master Kokonoe Yakumo , he was trained with Yotsuba combat magicians since he was six years old.
Shiba Miyuki
How old is Shiba Miyuki , is currently 17 years old and his birthday is on March 25
How tall is Shiba Miyuki ? 1.60 cm.
What is the weight of Shiba Miyuki : 49 Kg.
She is Tatsuya's younger sister. She is a bloom and becomes the vice president of the council due to the great capacity of power that she has and is the representative of the new students in the opening ceremony, as well as because of her appearance everyone looks at her but she does not give it much more importance. However, he does not tolerate the fact that his brother flirts with another girl.
Chiba Erika
How old is Chiba Erika , Was Born on August 28th, 2079
How tall is Chiba Erika ? 162 cm
What is the weight of Chiba Erika : 52 kg.
This like Tatsuya is a Weed so it is in course 2. Erika is one of the people who are part of the 10 clans in which her speed and precision with her sword stands out. She gets along with everyone though
Sometimes she likes to annoy Mikihiko or Leo a lot by making them annoyed with her very often but even so they are her friends to the point of teaching Leo on one occasion trying not to let Tatsuya try to also try to protect Tatsuya and not always depend on him
Shibata Mizuki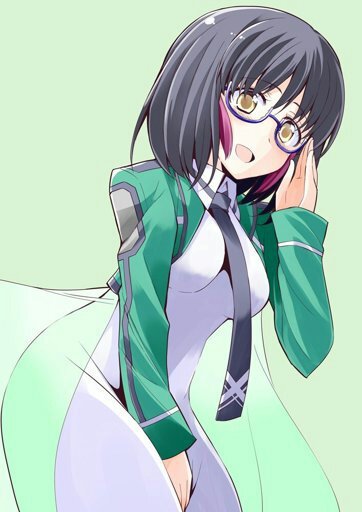 How old is Shibata Mizuki , Born September 25th, 2079
How tall is Shibata Mizuki ? 158 cm
What is the weight of Shibata Mizuki : 52 kg
She is one of Tatsuya's friends upon meeting him for the first time at the opening ceremony when she sits next to him next to Erika. She, like Tatsutya, is a Weed and has an ability that she keeps a secret but as she gets closer and gets to know Tatsuya much more, she decides to stop hiding her ability, which is "Hyper Sensitivity To Spiritual Particles" or also You can tell him that he has "The Crystal Eye" as Mikihiko told him in one of the episodes. She in the "Romantic-Friendly" moments (so to speak) of Tatsuya with Miyuki always tends to blush and get lost in her thoughts, always giving things a bit of humor.
Saijou Leonhart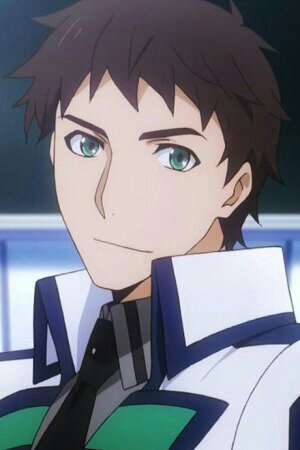 How old is Saijou Leonhart , Born on August 1st, 2079
How tall is Saijou Leonhart ? He is almost as tall as his partner 180 cm
What is the weight of Saijou Leonhart : 75 kg
He is one of the friends who is always with Tatsuya and like he is a Weed and they are both in the same class together with Erika and although he always discusses with her they both get along very well especially at the time he trains with Erika. Because of the proximity they call him Leo and his strong point is the magic called "Panzer" which consists of giving a magic reinforcement increasing strength and durability without physically exhausting it.
Yoshida Mikihiko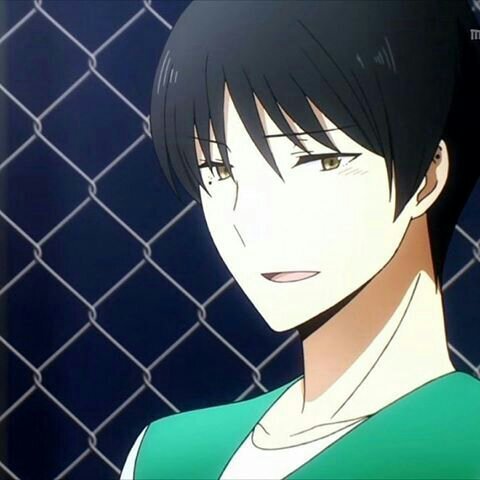 How old is Yoshida Mikihiko: , Born September 10th, 2079
How tall is Yoshida Mikihiko : 174 cm
What is the weight of Yoshida Mikihiko : 65 kg
He is a Weed just like Tatsuya, Erika, Leo and Mizuki he manages to get closer to Tatsuya through a soccer game in which he was a team with him and Leo is also Erika's childhood friend. He belongs to the Yoshida clan, one of the clans that is not related to the ten clans in which he was widely recognized for his great power and mastery of magic but by an accident he lost much of his ability and can no longer use it as before. But with the help of Tatsuya, he manages to improve and recover his magic, cementing a better relationship with him to the point of covering his back in the middle of one of the festival events in which they had to fight.
Mitsui Honoka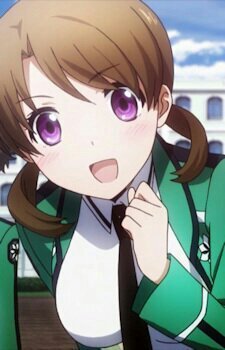 How old is Yoshida Mikihiko: , Born September 10th, 2079
How tall is Yoshida Mikihiko : 162 cm
What is the weight of Yoshida Mikihiko : 65 kg
She is a Bloom who meets Tatsuya after a crush between Weed and Bloom on the 1st day of school. She, unlike many Bloom, never looked down on Tatsuya but was always kind to him, getting close to him. Whose relationship increased in the battle of the nine schools.
Source: Fandom.