More than a thousand anime and manga episodes… and it turns out that's not all one can find from the " One Piece " anime. Indeed, over the years Eiichiro Oda's work has added a lot of animated content, either as an OVA or a movie, and although the truth is that this material can be enjoyed (mostly) completely independently of the main plot, logically it can be placed in an order that makes watching everything in a row make much more sense .
How much do you know about One Piece 30 Difficult Questions? Test Quiz.
So, after browsing the net a bit ( 1 , 2 ) and finding various recommendations, I leave you with what I think is the most accepted order when it comes to seeing everything that "One Piece" has to offer as anime (remember that to follow the anime weekly is as simple as going to the Crunchyroll website ).
Within each great arc there are multiple sagas that I have not broken down since it is reached naturally by following the episodes; nothing in particular needs to be taken into account.
I have marked the movies in bold.
In italics you will find the different OVA/Specials of the franchise.
Correct order to watch One Piece anime
1. East Blue Arch
Episodes 1 to 8 of the anime.
OVA 'I will defeat you! Pirate Ganzack'
Episodes 9 to 18.
One Piece: The Movie.
Episodes 19 to 53.
Movie 'The Island Adventure'.
OVA Jango's Dance Carnival.
Episodes 54 to 61.
East Blue episode: The great adventure of Luffy and his four comrades (summary of the entire saga with several mini-stories).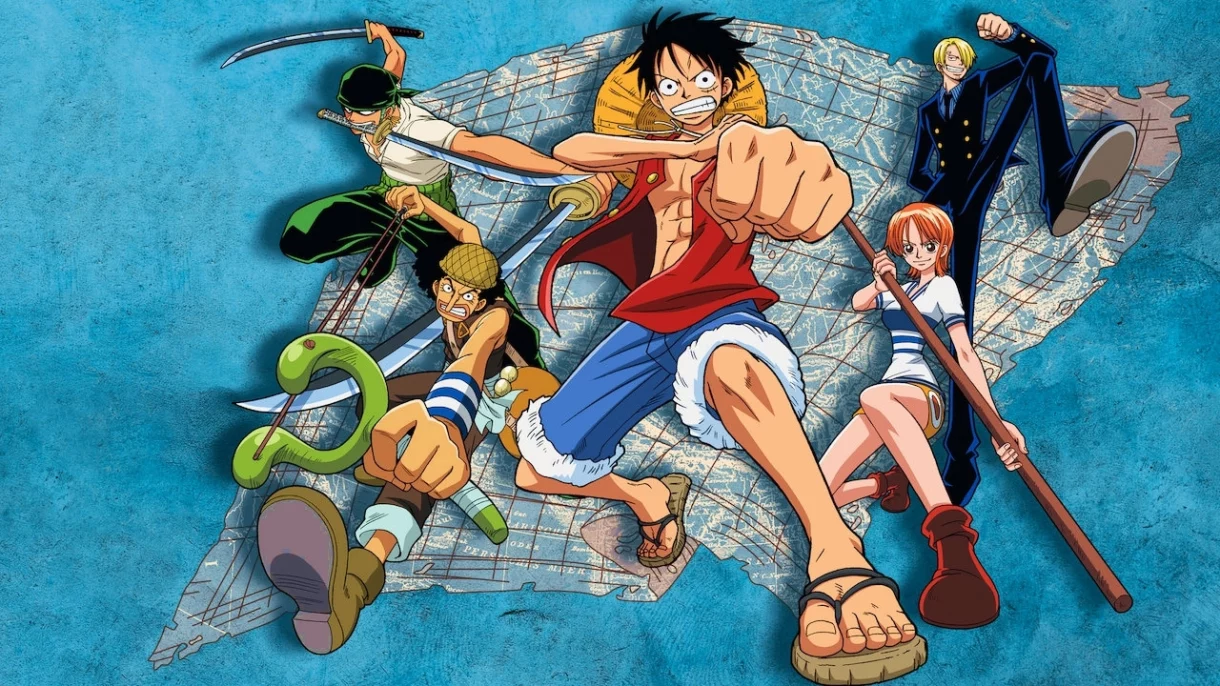 2. Alabasta Arch
Episodes 62 to 91.
OVA 'Dream Soccer King'.
Episodes 92 to 130.
Movie 'Episode of Arabasta:Episode of Arabasta: The Desert Princess and the Pirates (Arabasta arc summary).
Movie 'Chopper's Kingdom on the Island of Strange Animals'.
Episodes 131 to 135.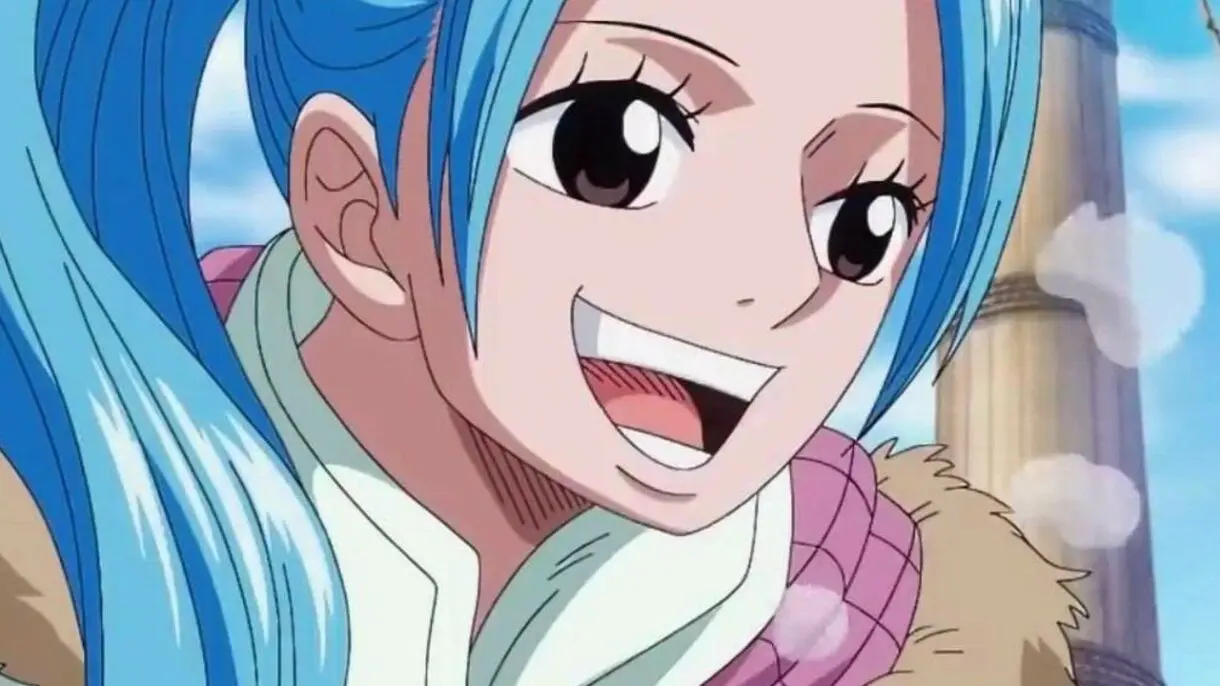 3. Sky Island Arc
Episodes 136 to 138.
Movie 'Dead End Adventure'.
Movie 'The Cursed Holy Sword'.
OVA 'Open in the great sea! Dream of a huge, huge father!'
OVA 'Aim! The Pirate King of Baseball'.
Episodes 139 to 195.
'Episode Guide/Sky Island Saga' movie (arc summary).
Episodes 196 to 206.
Movie 'One Piece: Baron Omatsuri and the Secret'.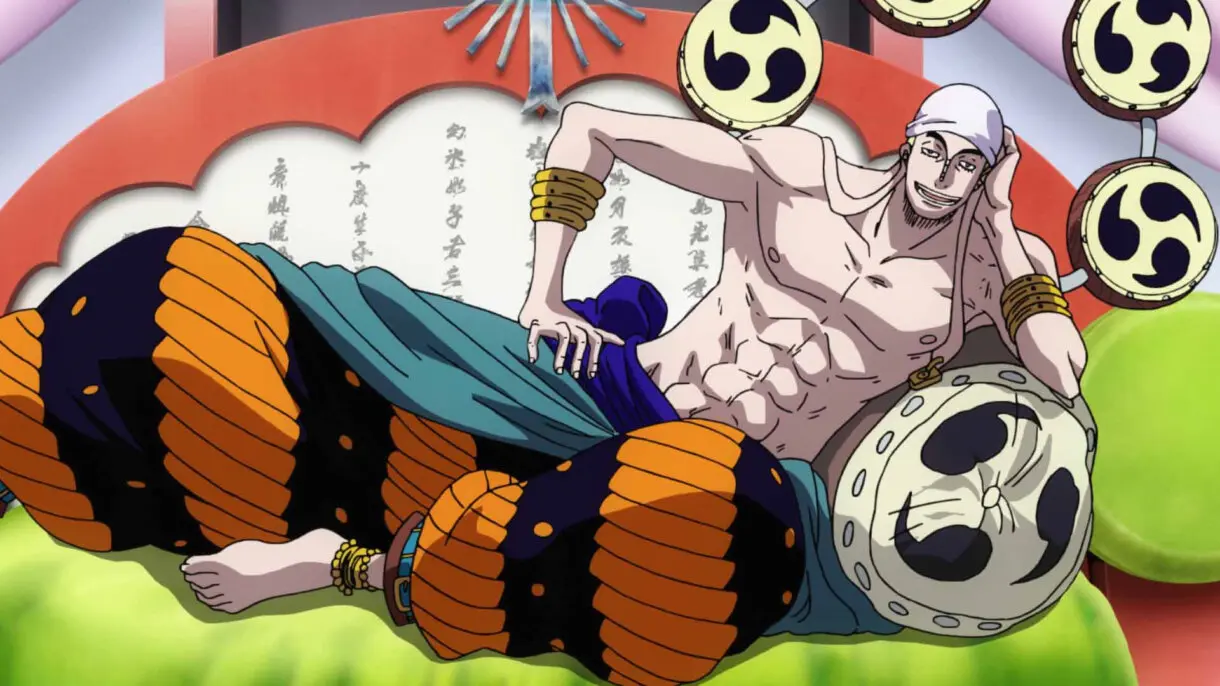 4. Water 7 .
Episodes 207 to 219.
OVA 'One Piece: Protect! The last great stage'.
Episodes 220 to 228.
Movie 'The Giant Mechanical Soldier of Karakuri Castle'.
Episodes 229 to 290.
OVA: Boss Luffy Historical Special: Episodes 291 and 292 (also 303 and 406-407).
Episodes 293 to 302.
Episodes 304 to 325.
Movie 'The Miracle Winter Cherry Blossom'.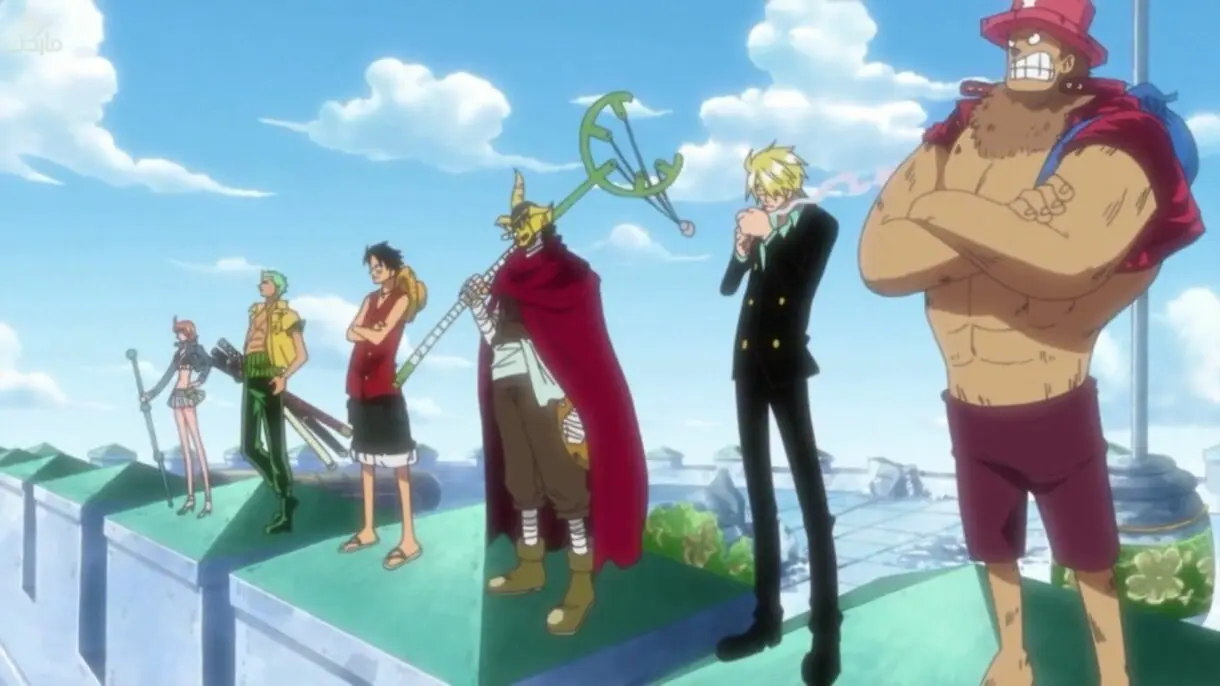 5. Thriller Bark Arch
Episodes 326 to 335.
OVA: Chopper Man (episode 336).
Episodes 337 to 384.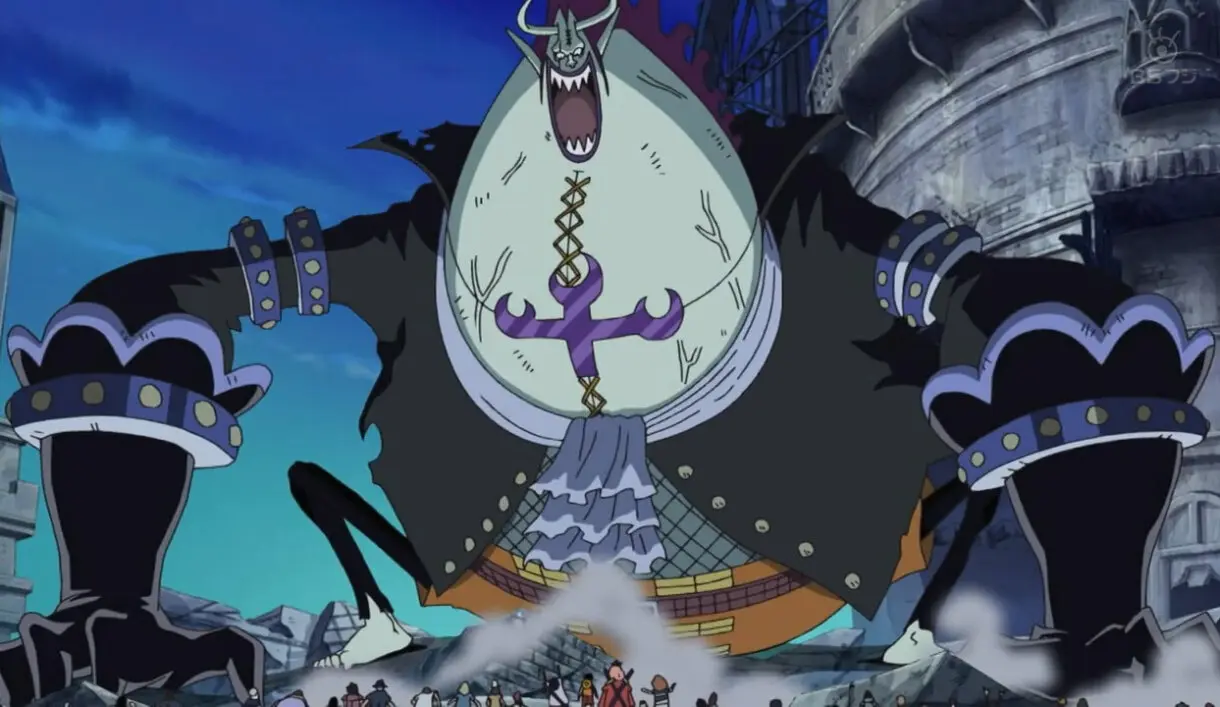 6. Summit War Arc
Episodes 426 to 429 (not a mistake; this is the Little East Blue Filler Arc, which sets up for the movie Strong World).
Movie 'One Piece Film: Strong World'.
Movie 'One Piece 3D: Pursuit of the Straw Hat'.
OVA 'ONE PIECE 3D: Trap Coaster'.
OVA' Romance Dawn Story'.
Episodes 385 to 491 (Several heavyweight arcs are collected here, such as Sabaody, Marineford, and more.)
OVA 'One Piece x Toriko' (Episode 492).
Episodes 493 to 516.
OVA 'One Piece Episode of 3D2Y Get Over Ace's Death! Luffy's vote to the crew of him!'.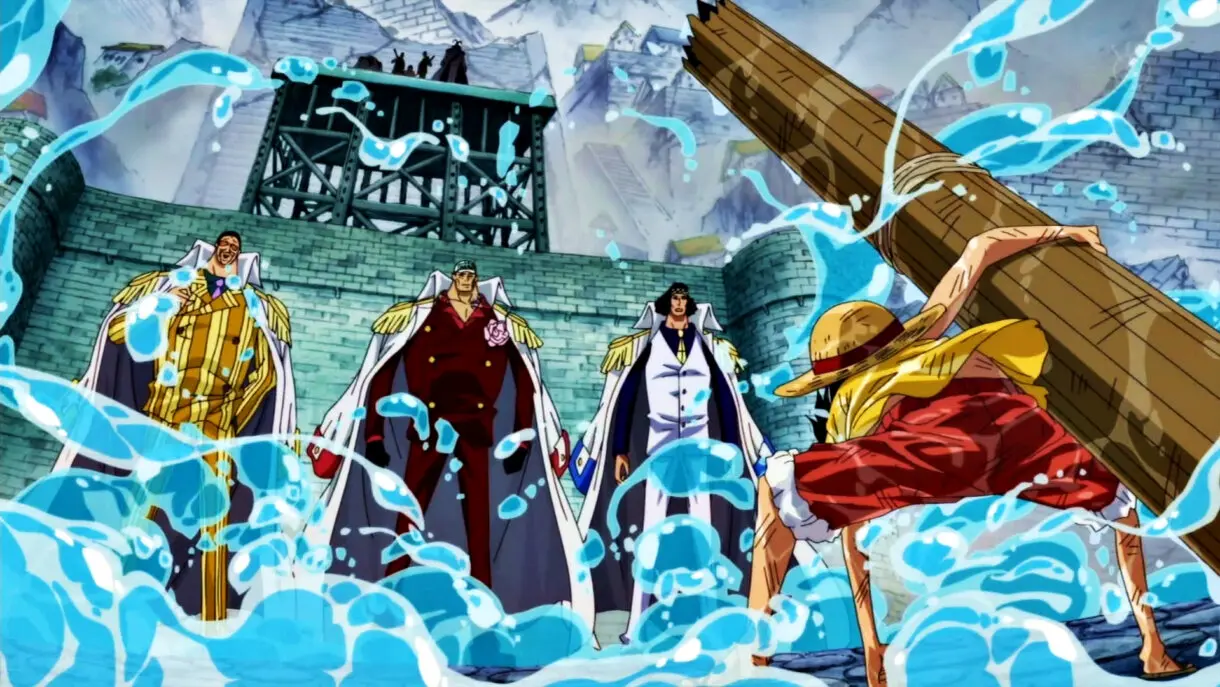 7. Fish-Man Island Arc
Episodes 517 to 522.
OVA 'Episode of Nami: A Navigator's Tears and Connection with Comrades' (Arlong Saga Summary).
Episodes 523 to 541.
OVA 'One Piece x Toriko' (episode 542).
Episodes 543 to 574.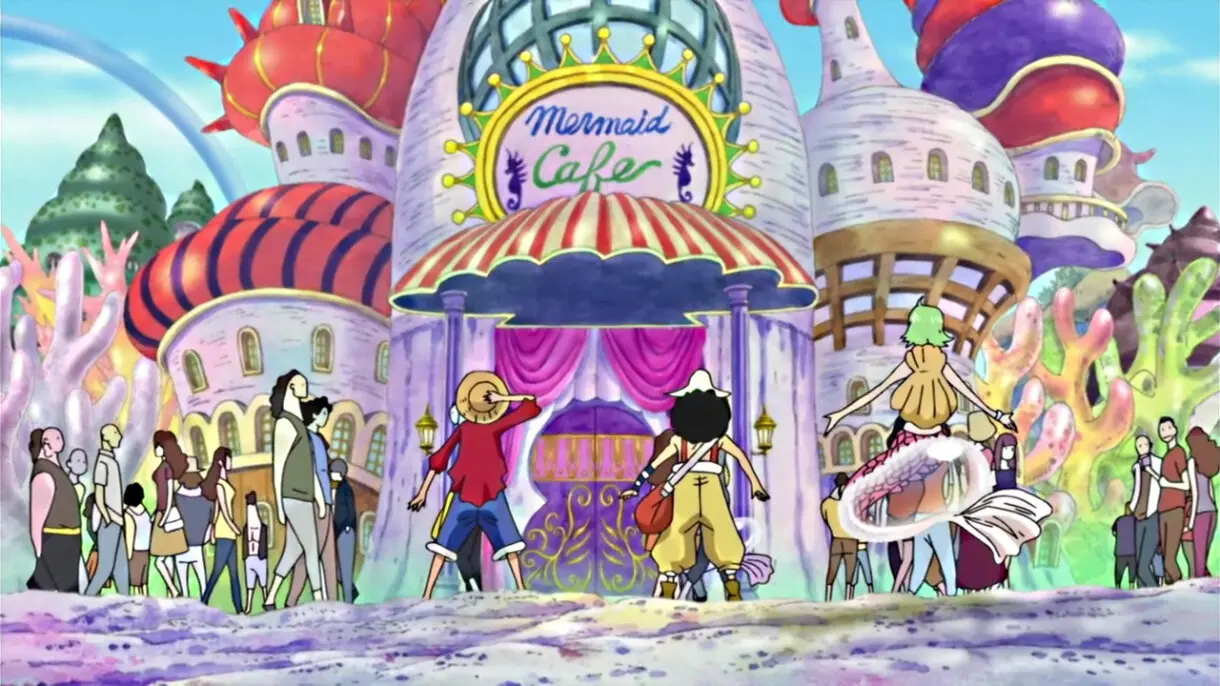 8. Dressrosa Arc
Episodes 575 to 578.
OVA 'One Piece Film Z: Glorious Island – Parte 1'.
OVA 'One Piece Film Z: Glorious Island – Parte 2'.
Movie 'One Piece Film: Z'.
OVA 'Episode of Luffy: Adventure in Mano Island'.
Episodes 579 to 589.
OVA 'One Piece x Toriko x Dragon Ball' (episodio 590).
Episodes 591 to 625.
OVA 'Episode of Merry: A Friend's Tale'.
Episodes 626 to 746.
OVA 'Sabo Episode: The Bond of the Three Brothers – The Miraculous Reunion and the Inherited Will'.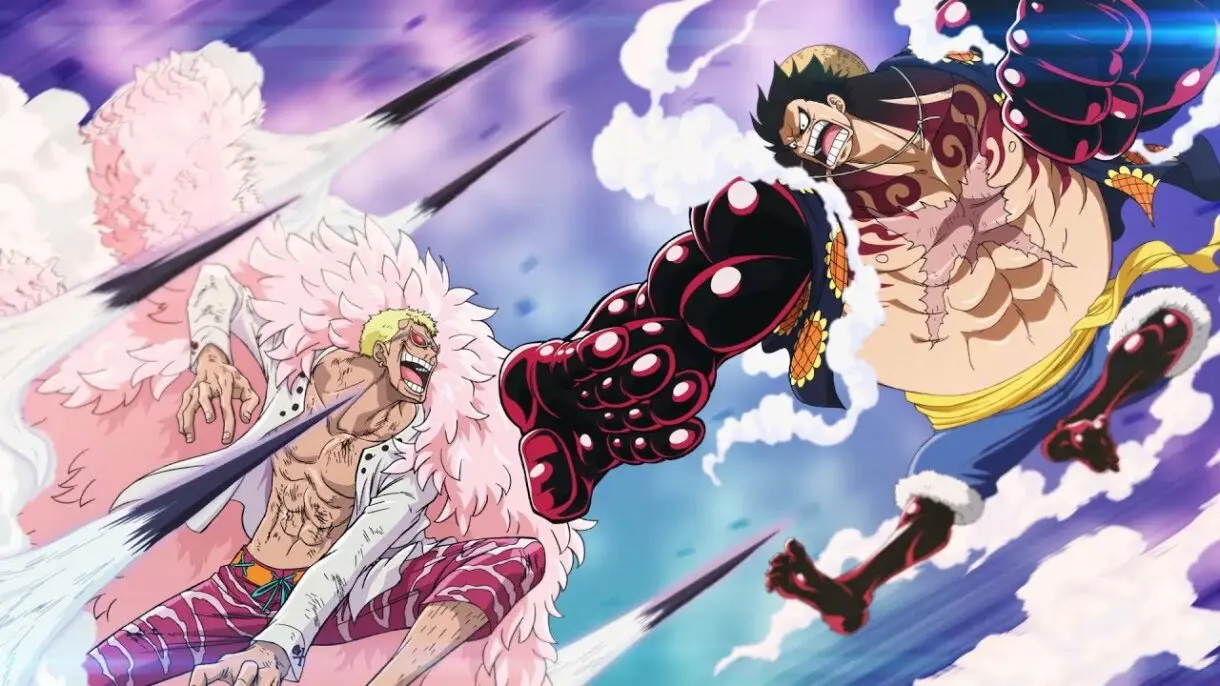 9. Four Emperors Arc
Episodes 747 to 750.
OVA 'One Piece: Heart of Gold'.
OVA 'One Piece Film: Gold Episode 0'.
Movie 'One Piece Film: Gold'.
Episodes 751 to 894.
Episodes 895 and 896 (filler arc to tie in with One Piece: Stampede).
One Piece: Stampede movie.
Episodes 897 to (still airing).
OVA 'Twentieth Anniversary! – Special Romance Dawn'.
Wano Country Arc (part 2) (episodes 897-1028)
Uta's Past Arc (episodes 1029-1030) – Filler
Movie 15 | One Piece RED (after Uta's past arc)
Wano Country Arc (part 3) (episodes 1031-ongoing)
All One Piece movies: order and when to watch them
Movie 1, year 2000 | One Piece: The Great Gold Pirate (after anime episode 18)
Movie 2, year 2001 | Gear Island Adventure (after episode 52 of the anime)
Movie 3, year 2002 | Chopper's Kingdom on the Island of Rare Animals (after episode 102 of the anime)
Movie 4, year 2003 | Dead End Adventure (after episode 130 of the anime)
Film 5, year 2004 | The Curse of the Holy Sword (after episode 143 of the anime)
Movie 6, year 2005 | Baron Omatsuri and the Island of Secrets (after anime episode 224)
Film 7, year 2006 | The Great Mechanical Soldier of Karakuri Castle (after anime episode 228)
Film 8, year 2007 | The Arabasta Saga: The Pirates and the Desert Princess (Arabasta arc remake)
Film 9, year 2008 | The Chopper Saga: The Miracle of the Winter Cherry Blossom (Drum Island arc remake)
Film 10, year 2009 | One Piece Film: Strong World (after anime episode 381)
Film 11, year 2011 | One Piece 3D: On the Hunt for the Straw Hat! (between the Thriller Bark and Sabaody sagas)
Film 12, year 2012 | One Piece Film: Z (after episode 573 of the anime)
Film 13, year 2016| One Piece Film: Gold (after episode 750 of the anime)
Movie 14, year 2019 | One Piece: Stampede (after the Whole Cake Island arc)
Movie 15, year 2022 | One Piece RED (after Uta's past arc)