This article contains spoilers for Uzaki-chan wa Asobitai!.
In addition to offending a certain part of the Twitter community and starring in controversy every time he announces a collaboration with the Japan Red Cross, Uzaki-chan wa Asobitai! (Uzaki-chan Wants to Hang Out!) is still a manga written and illustrated by Takewhich was recently updated with its chapter 93.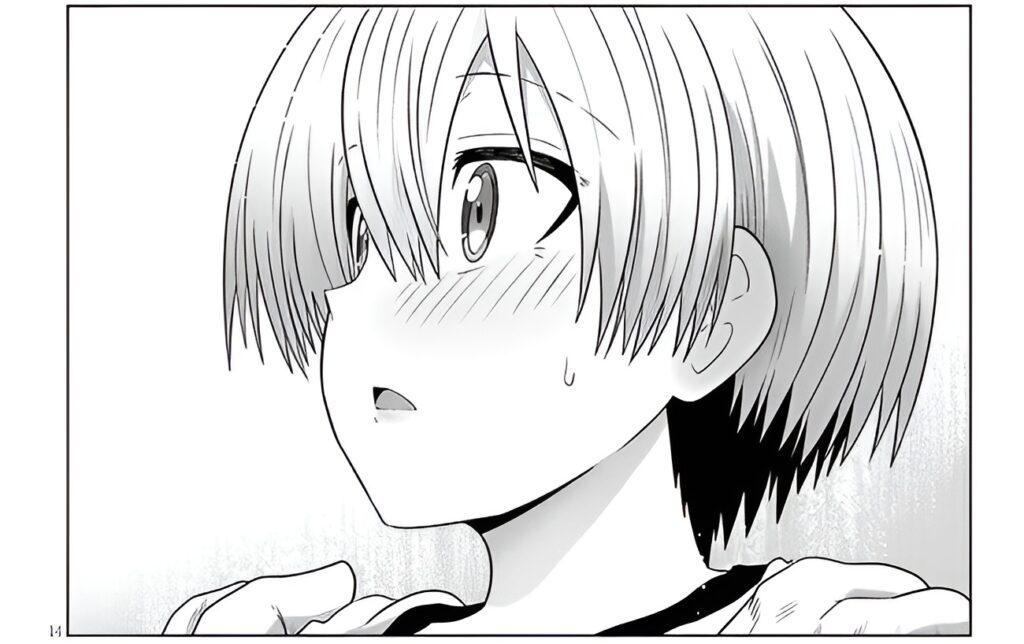 Among the selection of "golden girls", which refers to a handful of girls who are protagonists of the most popular romance manga of the moment (like Komi-san wa, Komyushou Desu; Ijiranaide, Nagatoro-san; among others), Uzaki-chan wa Asobitai! is one of the few stories that has dared to make official the relationship between hana uzaki Y shinichi sakurai. This happened twenty chapters ago, when both confessed their feelings and finally became a couple.
Perhaps that was what many expected, but fans had to wait months for what they saw today to arrive. You probably already noticed that Uzaki-chan wa Asobitai! is in trends and is that both finally kissed! Few authors actually dare to develop a relationship of the protagonists to the point of kissing (many, perhaps at their editor's instructions, drag the story out to an absurd point, keeping them friends), so it's refreshing to see Take deviate from the norm.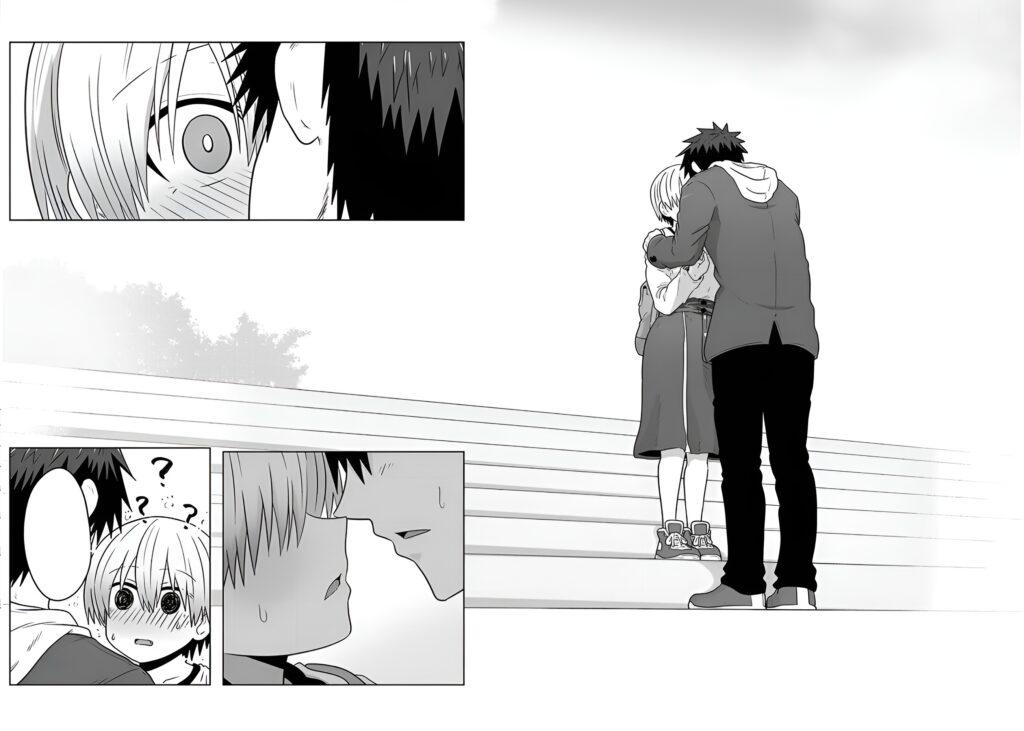 Remember that the manga is published through the service Dra-Dra-Dragon Agea magazine spin-off site Dragon Age, a shonen demography magazine. So don't expect a development similar to what happened with Kaguya-sama: Love is War (which is from seinen demography), since the author is unlikely to get to such a point.
Let's check out some of the fan reactions:
«Shit it finally happened».
«Uzaki mastering her own manga, unlike others».
«Uzaki literally speaking of wanting to kiss him over and over again, now we know that she is really Tsuki's daughter. Uzaki and Sakurai are going to bed soon for sure».
«So how much of their relationship is the author going to show?».
«Oh, does this manga really have development?».
«This series has more romantic development than more than 50 percent of all current romantic comedies».
«The horny version of Uzaki-chan was finally born, unfortunately the manga will go on hiatus for a few months, so we will have to wait a while».
«I don't know, but it seems to me that the work is about to enter its last arc».
«I'm gonna need some good doujins to get me through these next few months bro».
Synopsis for Uzaki-chan wa Asobitai!
At the beginning of her first year in college, Hana Uzaki meets Shinichi Sakurai, a senior who was in the same club as her during their high school days. However, to her surprise, the once active senior has ended up becoming a "loner" student, preferring to spend his free time in peace and quiet. Uzaki does everything she can to keep Sakurai from being "alone," from convincing him to go to the movies to his part-time workplace.
While Sakurai finds her irritating and tedious, he still goes along with Uzaki's antics and mischief, even if he knows that her light-hearted personality will only get the two of them into various comical situations. Still, as the days go by, their relationship only improves, to the point where the people around them misunderstand them as a couple. In any case, whenever Uzaki wants to hang out with his upperclassman, he's sure to be crazy fun and adorable to follow!
Font: 4CHAN
(c) 丈/KADOKAWA/
The entrance The most awaited moment of Uzaki-chan wa Asobitai finally arrives! was first published on Kudasai.